The President of South Sudan Football Association (SSFA), Mr. Augustino Maduot yesterday Monday 6th, 2022 in Juba, inaugurated the Elite Referees Course.
The course is conducted under supervision of FIFA Experts, Mr. Felix Tangaorma and Pinto Thomas. The opening of the course was witnessed by the elite referees, SSFA Vice President, Mr. Charles Udwar, together with SSFA Board Members: Mr. Mujahid Ali and Mr. Wiyual Lam, and SSFA Deputy Secretary General, Mrs. Viola Willi.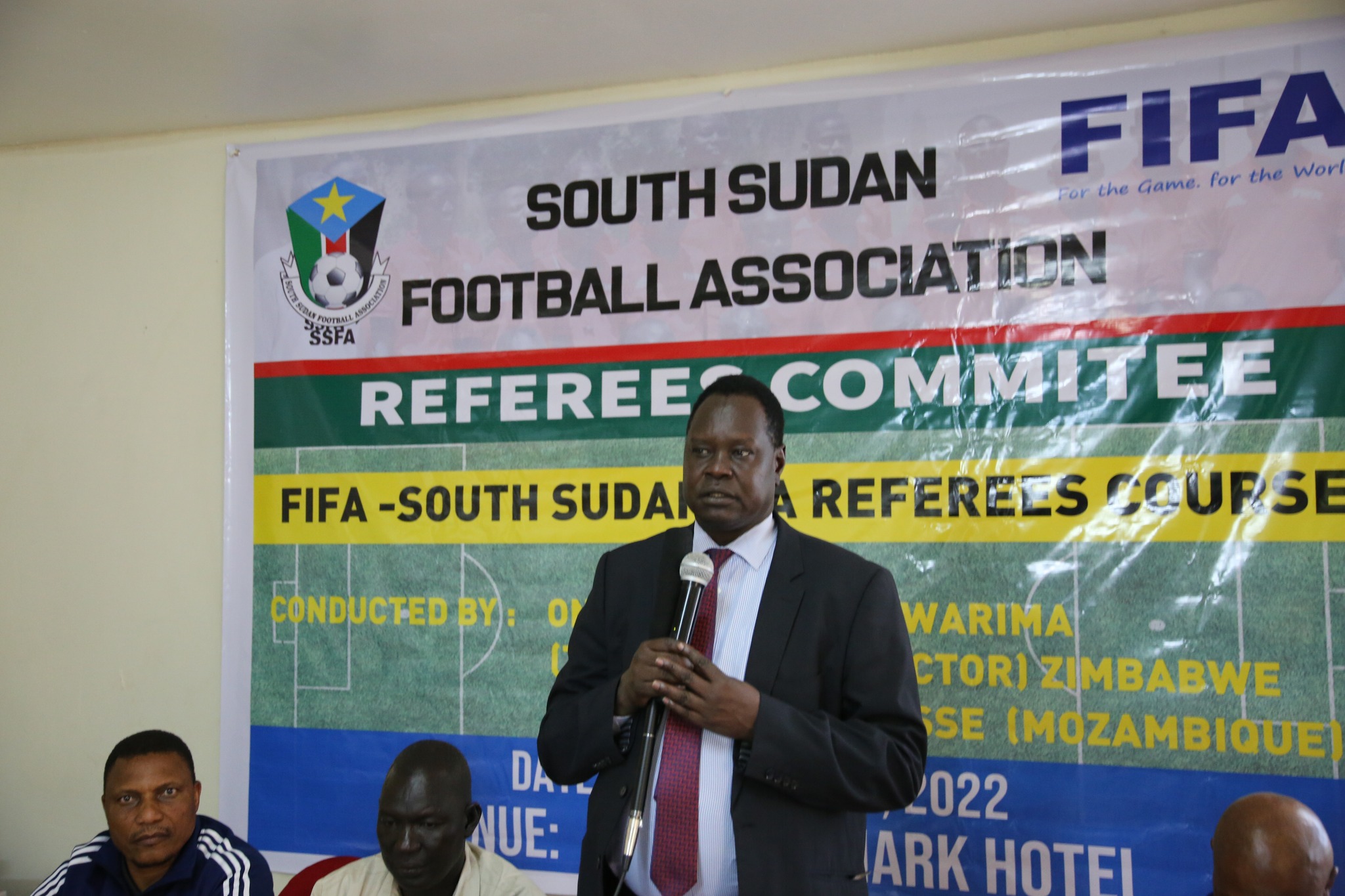 Addressing the participants in his opening remark, Mr. Augustino said the course is aimed at increasing the number of referees to represent South Sudan in the regional competitions for FIFA and CAF, calling on participants to work hard in order to appear in the continental championships.
He assures the association's continuous effort to develop the capabilities of referees and attention to the refereeing sector, revealing the aid and support the friends of South Sudan want to present to the country in the field of rehabilitation and capacity development.
He urged the referees to work hard in order to take advantage of all opportunities offered to South Sudan. He also called on local federations to pay attention to the arbitration sector and to equip referees who can represent South Sudan externally.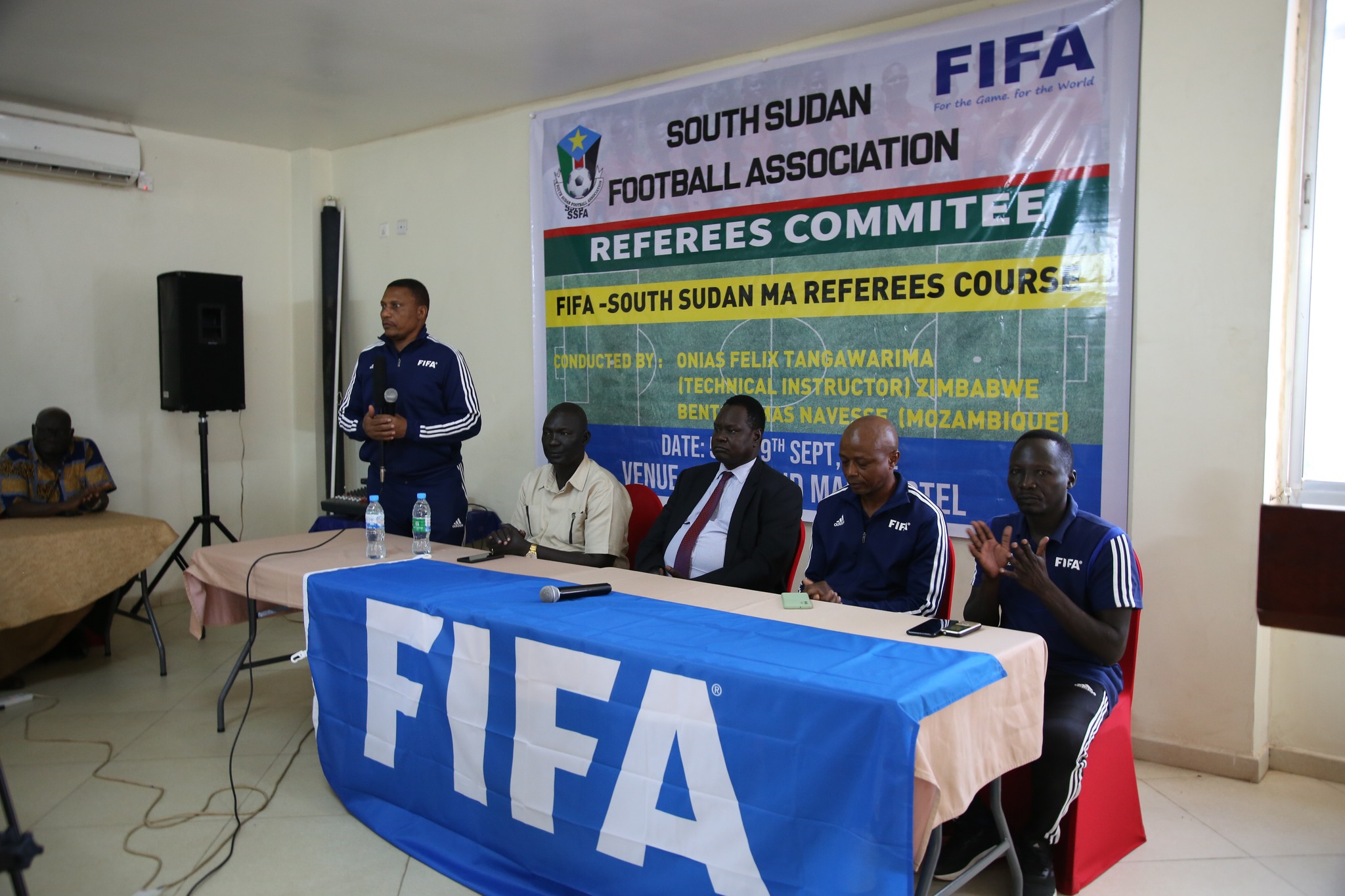 On his part, Vice President of SSFA, Mr. Charles Udwar, said the Federation will work hard to select the best referees in the upcoming courses, especially since the best referees are selected to represent the country in foreign competitions, calling on participants to double their efforts in order to make the list for international referees next year.
Meanwhile, Mrs. Viola Willi, SSFA Deputy Secretary praised the scholars and called on the referees to work hard to develop the arbitration sector in South Sudan.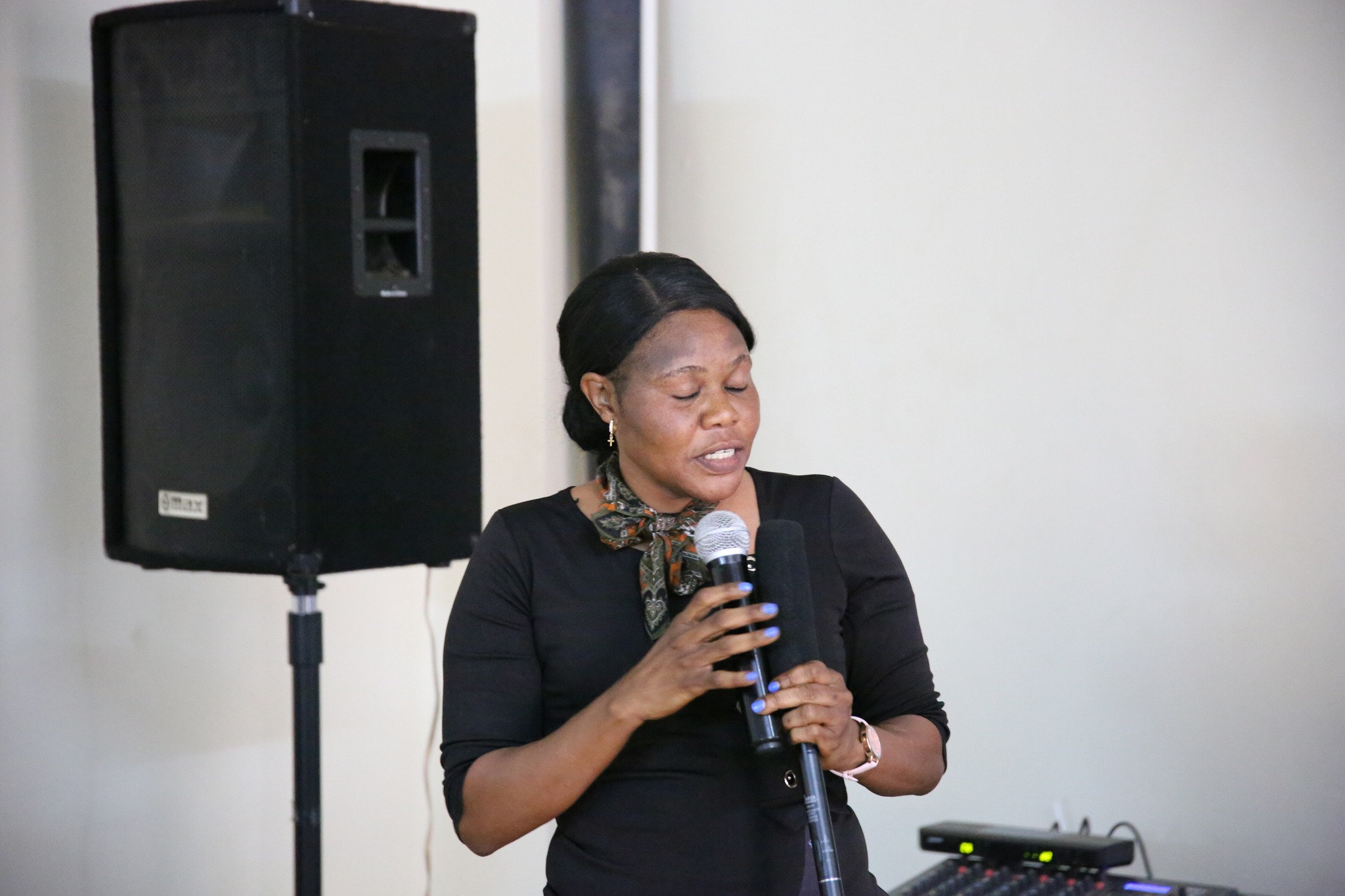 The Chairperson of the Central Arbitration Committee, Mr. Janwar Fraser said it is time to increase the number of referees in the country in the international list, advising the participants that, success can be only achieved through hard work, perseverance and seriousness.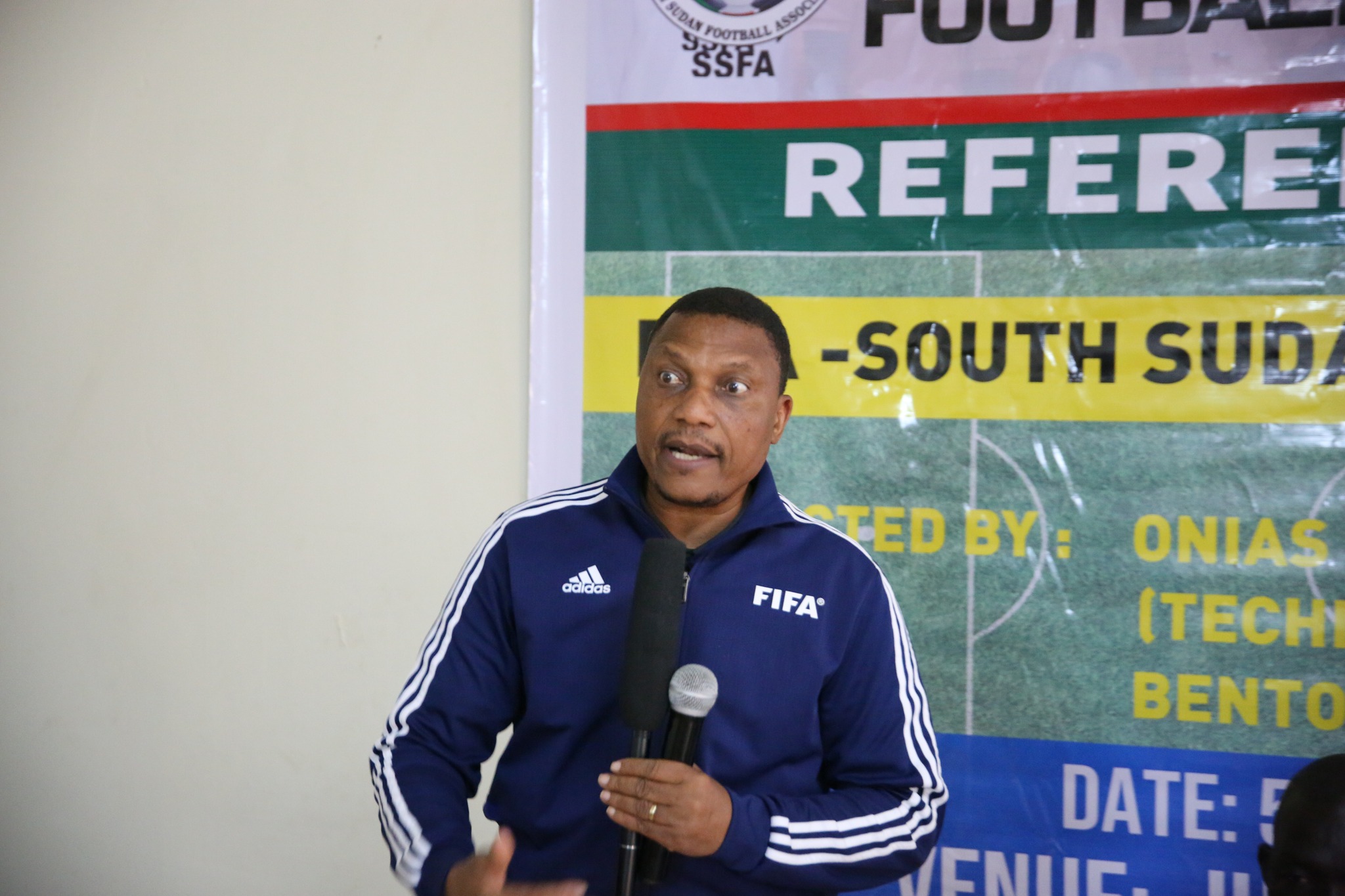 The Zimbabwean international Refereeing expert, Felix Tangaorma, praised SSFA officials headed by Mr. Augustino Maduot, his Deputy, Mr. Charles Udwar and all SSFA Board Members for their presence to witness the opening of the training.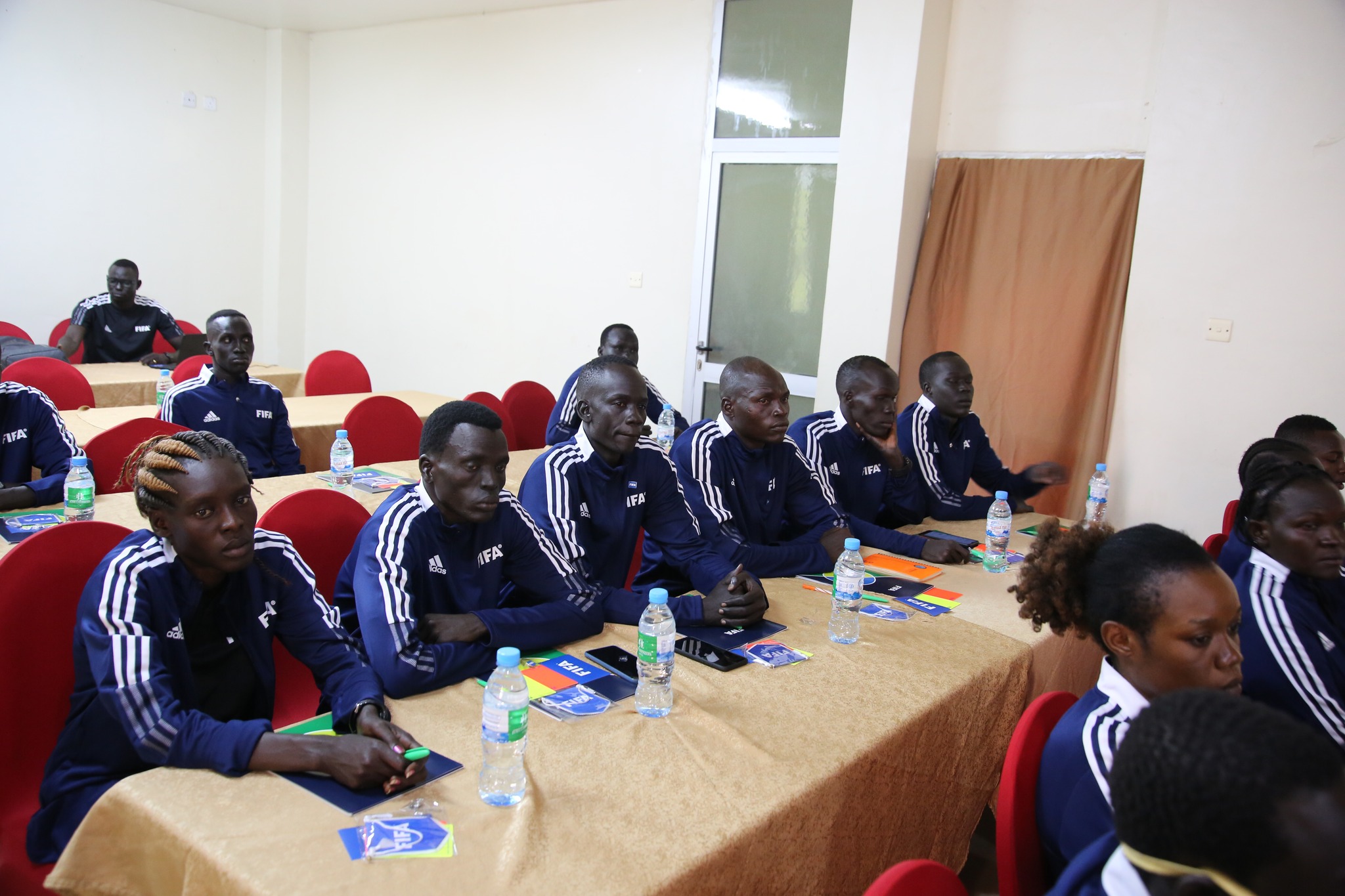 He also called on the referees to play their role towards the management of the federation after the great role played by the federation to advance the refereeing sector. Felix called on the upcoming South Sudan referees to work hard in order to appear in international competitions.