SSFA president Mr. Augustino Maduot officially inaugurated the first C-diploma CAF coaching course today at Juba technical center. More than 30 coaches from 15 local football associations turned up for the 1 month intensive course which is done by the Department of Education and training committee at SSFA.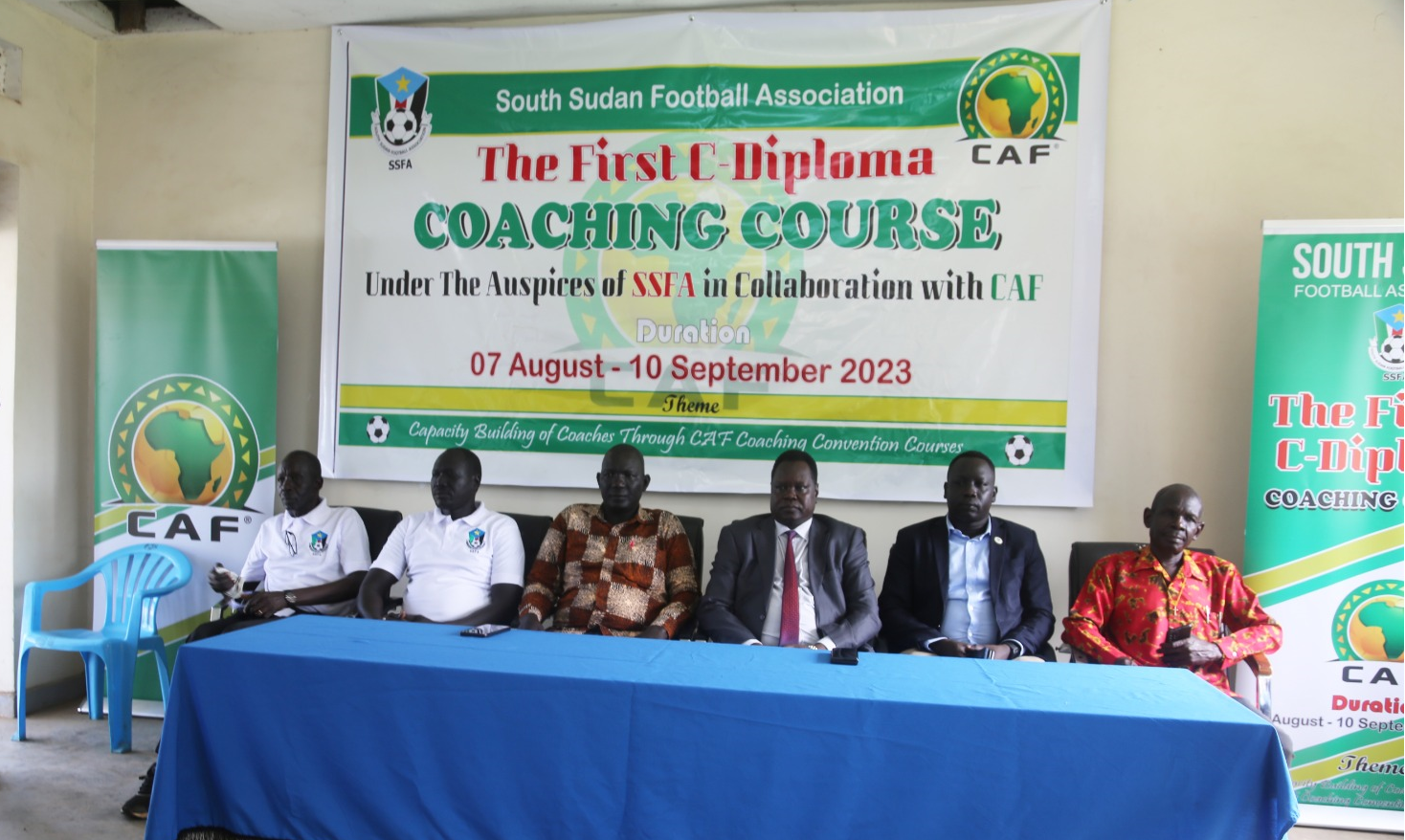 Speaking during the opening, Mr Augustino Maduot stated that, it's a very important and historical event in the history of SSFA as they conduct the first C-diploma CAF coaching course in the country. Without training and professional people who can be training the coaches, all our efforts and hard work will be meaningless and the local associations and the country in general will not progress, he added. He further explained that the training will help the coaches in upgrading the coaching ability of the upcoming coaches. He also urged the coaches who want to upgrade their coaching capacity to prepare their resources and SSFA will be in a position to deliver the courses to them.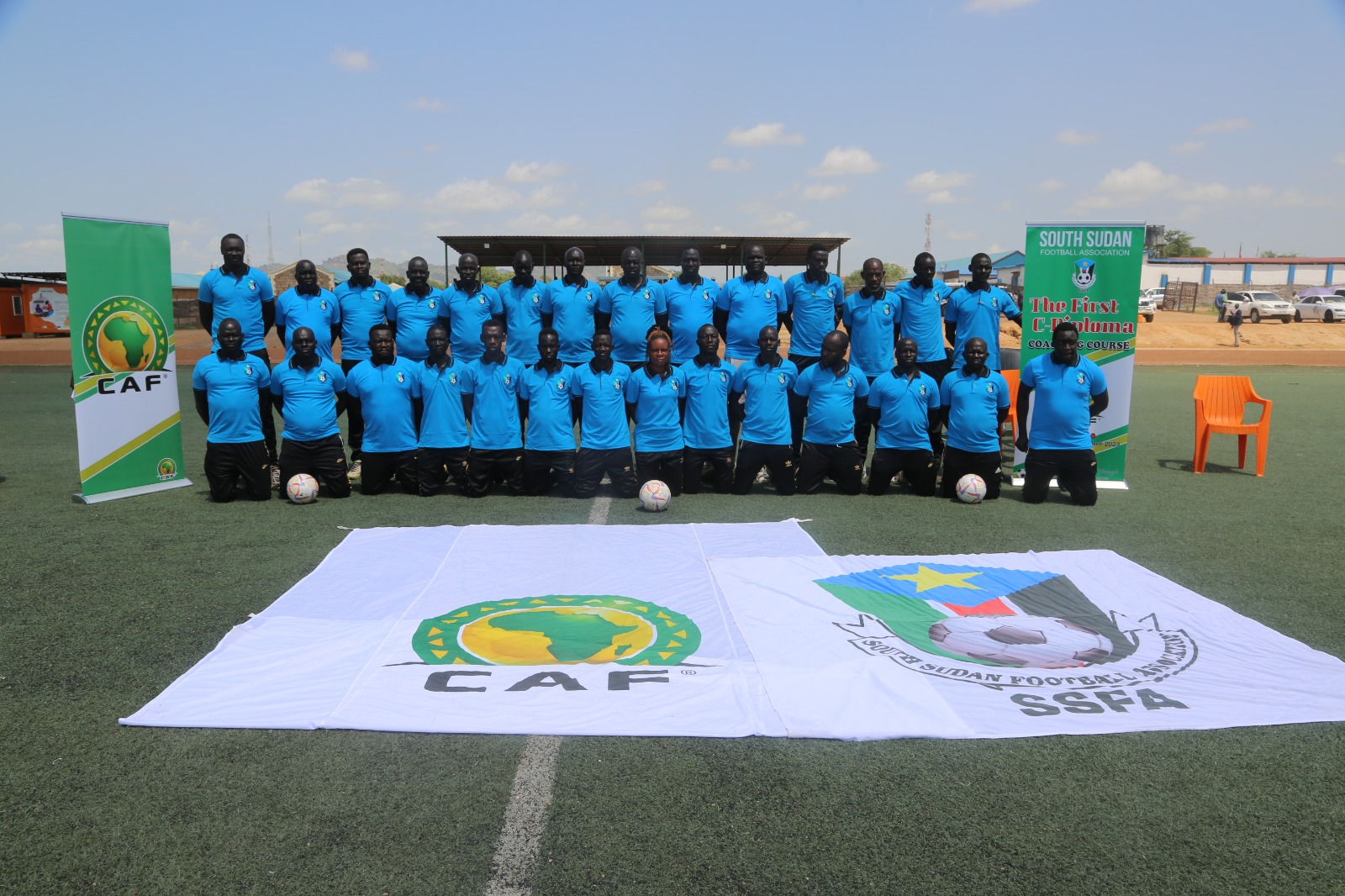 Meanwhile, Charles Odowar the vice president highlighted that the A license is required at the international level, and without it, one can not sit on the bench during international matches. He added that the association is working on including all the missing courses so that the country can be at the same level as the other countries.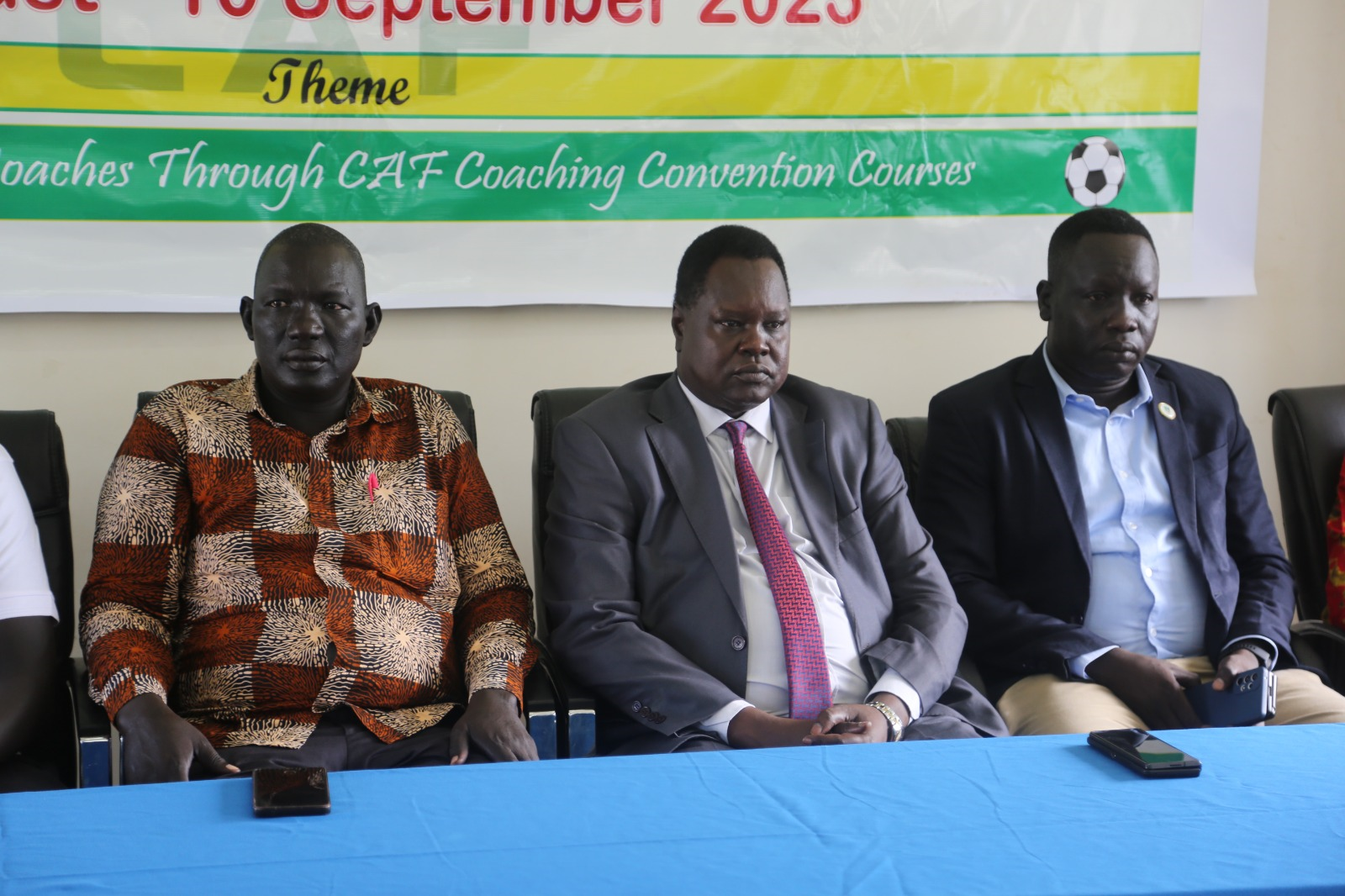 In the other hand, Victor Lowrence Lual the SG said that capacity building is key in coaching and can help coaches to understand the players better, especially in the psychological part which is very important in football. He further said the diploma is a paid course because it's done worldwide and the only free course given by the association is the D licenses. Mr Victor also urged the organizers to include female coaches so that they can be in the same level of coaching as men.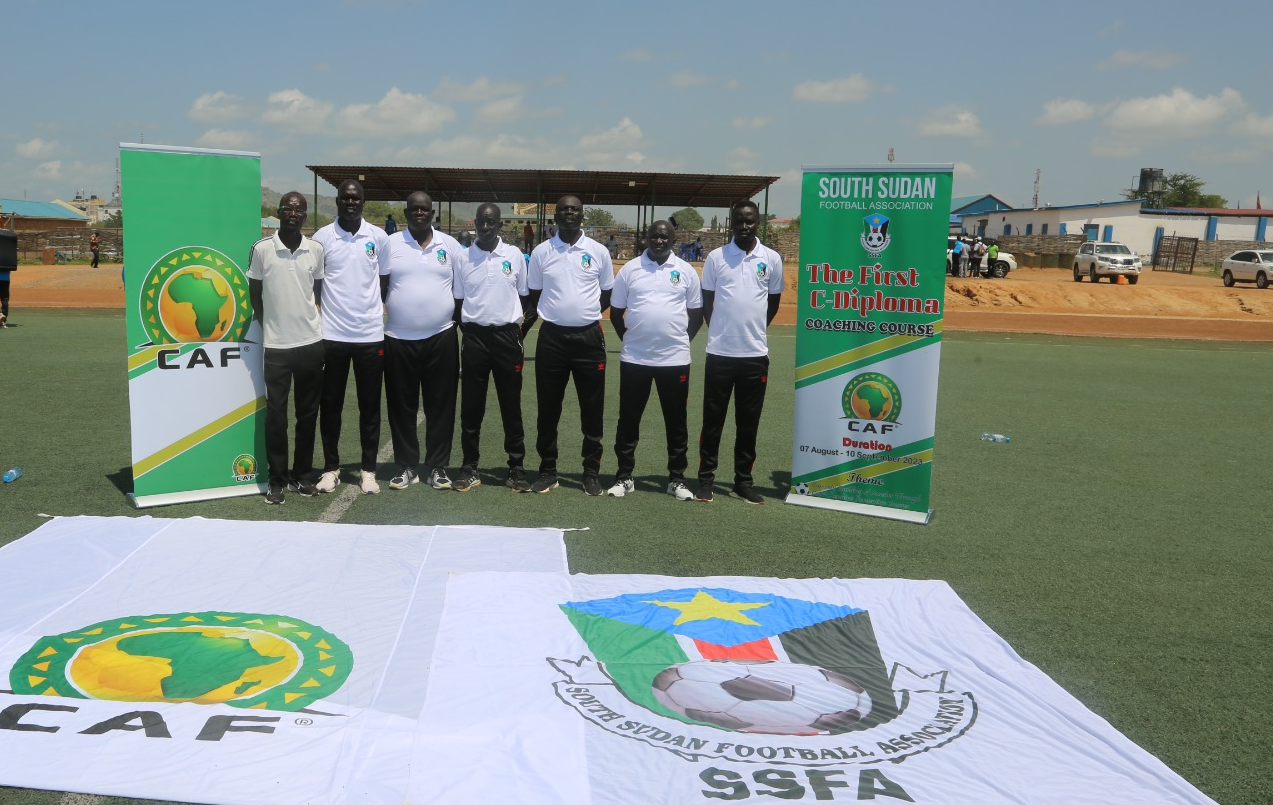 In his part, James Garang the chairman of the coaching committee urged the participants to respect and coordinate with the instructors in their four days of training. He added that the training will help them to improve and change their coaching capacity in the country.
Finally, Dr Sally the technical director believes that the instructors are capable of delivering the absolute best and also requested for maximum cooperation among the participants. It will be more of a syllabus he added.