The local member associations of SSFA – South Sudan Football Association, today July 29, 2023, convene in Aweil, Northern Bahr El Ghazal State for the 8th Ordinary General Assembly.
The occasion was graced by Governor Tong Aken Ngor. In his opening remarks, the governor welcomed the SSFA's decision to organize the occasion in Aweil, saying that the state has immensely contributed to the development of football in the country, and produced some of the most successful talented players, therefore, it deserves to host the event.
He acknowledged the tireless effort of SSFA towards football development in the country, assuring his administration's readiness to work closely with the SSFA to promote football. He also urges his counterparts in other states and administrative areas to support sports in their states.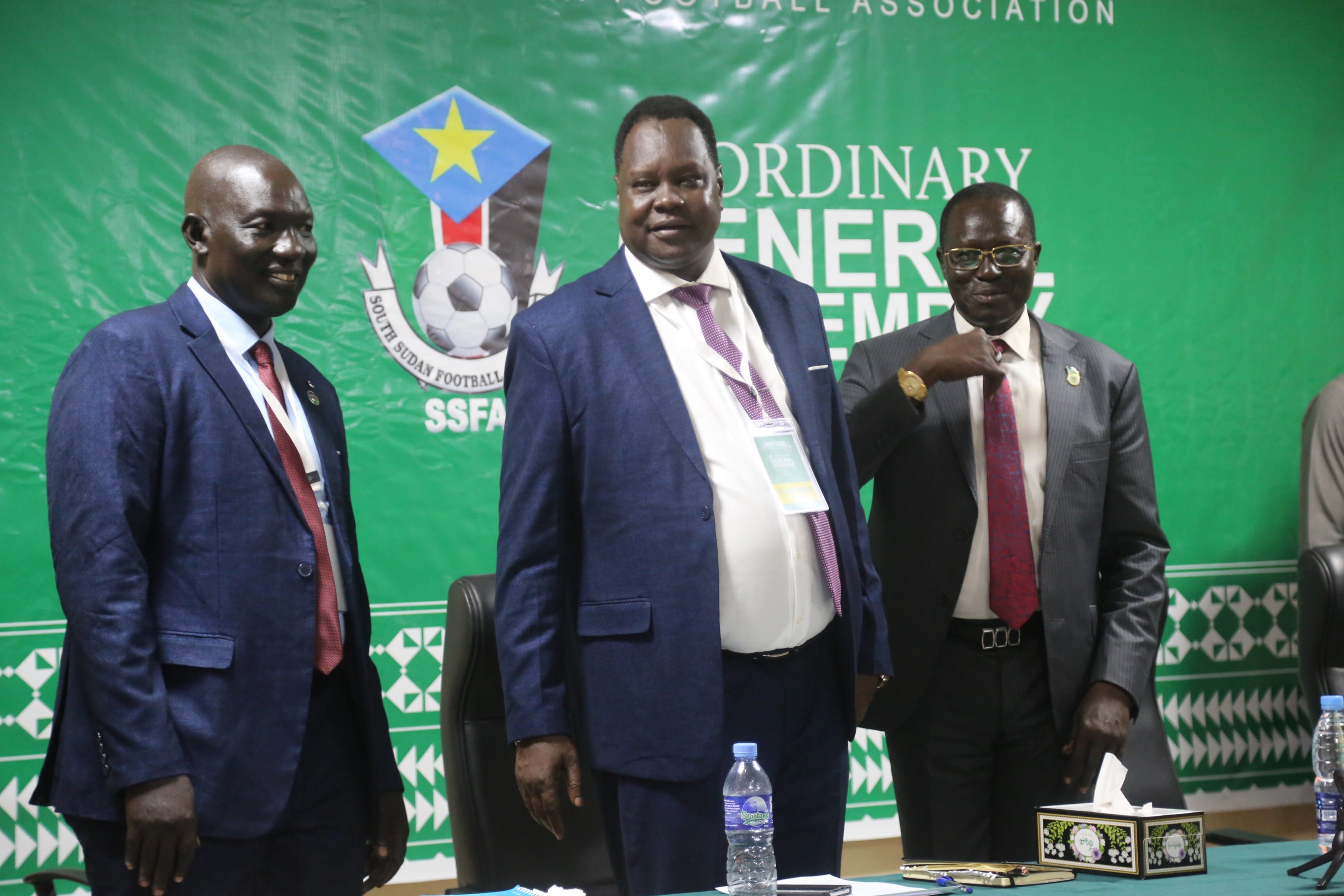 The Governor of Western Bahr El Ghazal State, Hon. Tong Aken Ngor (L), SSFA President, Mr. Augustino Maduot (M), and SSFA VP, Mr. Charles Udwar, Photo SSFA Media.
Meanwhile, the president of SSFA, Mr. Augustino Maduot, appreciated the government of Northern Bahr El Ghazal State for its hospitality. He stated that the association is dedicated to promoting football in the country through the development of infrastructures, enhancement of the quality of competitions, encouragement of good governance, grassroots, and youth football development, women's football development, and development of football academies.
Mr. Maduot urges investors to work handily with the association to develop sports, especially football in the country, "I urge all the stakeholders to join hands in our collective pursuit of excellence in South Sudan football. Together, we can build a strong foundation for the sport, foster talent development and create a footballing culture in our great nation."