U-17 prematch group photo | SSFA | Image by Oyiti Sammie, 12th/Oct/2022 Addis Ababa.
South Sudan's U-17 National Team has qualified for the AFCON CECAFA Zonal Qualifiers final to book a position in the forthcoming TotalEnergies U-17 African Cup of Nations to be staged in Algeria next year.
The team made it to the AFCON CECAFA Zonal Qualifiers final and AFCON 2023 after beating Tanzania 4-3 on penalties after a 1-1 draw — South Sudan was leading with a goal scored by Jonathan Ajuong at 36 minutes only to be equalized by Tanzania in 72 followed by the final whistle.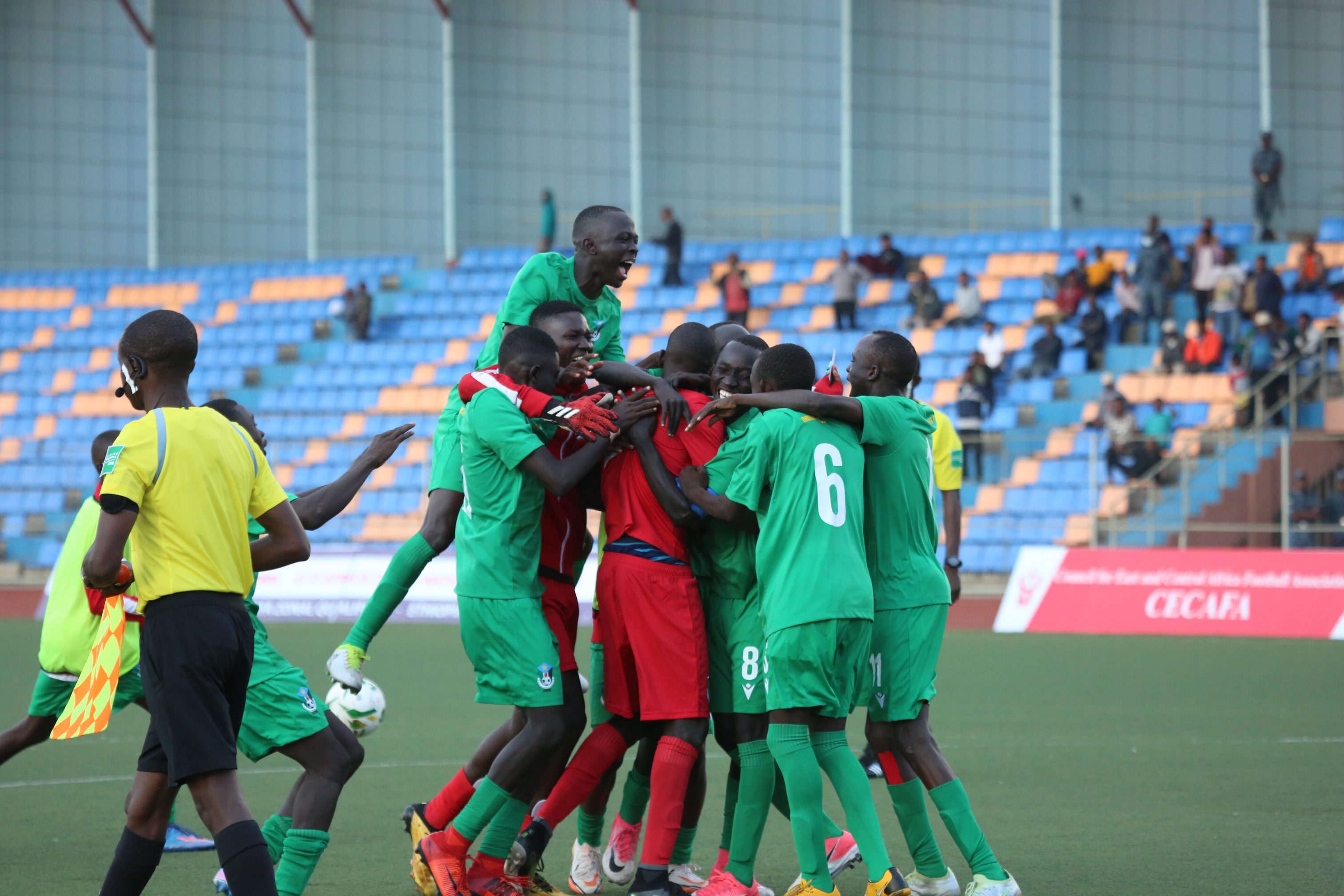 South Sudan for the first time has reached the U-17 CECAFA Zonal Qualifiers final to qualify for the African Cup of Nations 2023 in Algeria. The team will battle Somalia for the CECAFA U-17 Championship title on Saturday 15th October. Somalia earlier today also beat the defending champions [Uganda] 8-7 in the penalty shootout.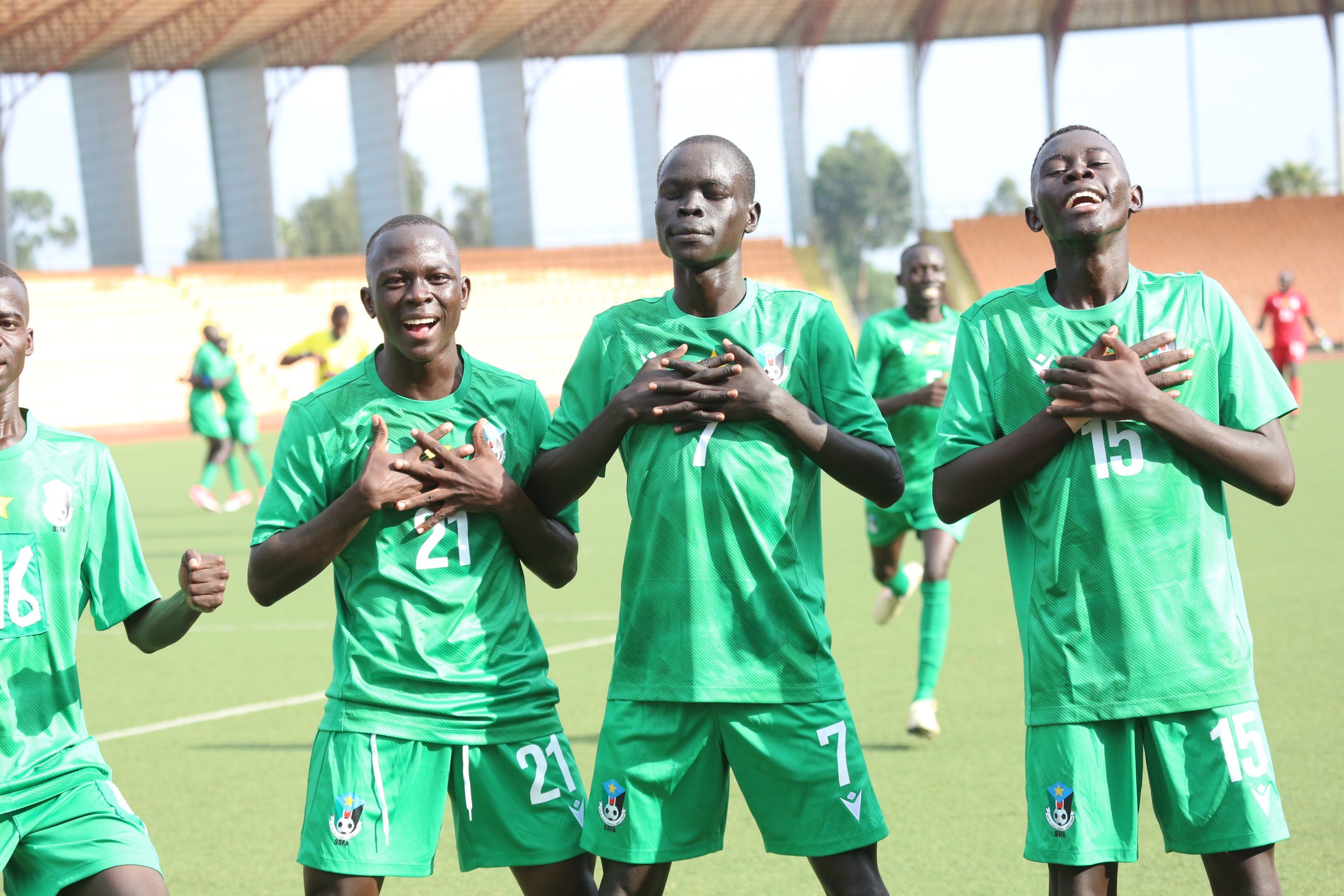 Coach Bilal Felix expressed excitement and congratulated his boys for the victory well deserved, saying hard lack to Tanzania.
"The boys have prepared very well for this day that's why we managed to have this result, having my team qualify for AFCON isn't easy — I am delighted, and I can't express the level of excitement in my heart. I will just congratulate the boys and concentrate on the final against Somalia. Having Somalia as our opponent in the final means a lot, because competing throughout group stages to the final is not an easy thing. We're going to do our best to ensure that our country is proud," Coach Bilal said.
The U-17 National Team is the first team to have ever qualiy for continental competition in South Sudan sports history, and the first to make it into the Regional CECAFA final.