Zalan FC Rumbek celebrating their victory as they lefted the Trophy — photo 26th May 2022, Buluk Playground.
South Sudan National League Seventh Edition, yesterday 26th May concluded in Juba with Zalan FC of Rumbek claiming the championship title for the first time.
Despite losing 2-0 to Super Stars of Bor, Zalan FC was still on top of the table with nine (9) points, earning them the title of this year's league.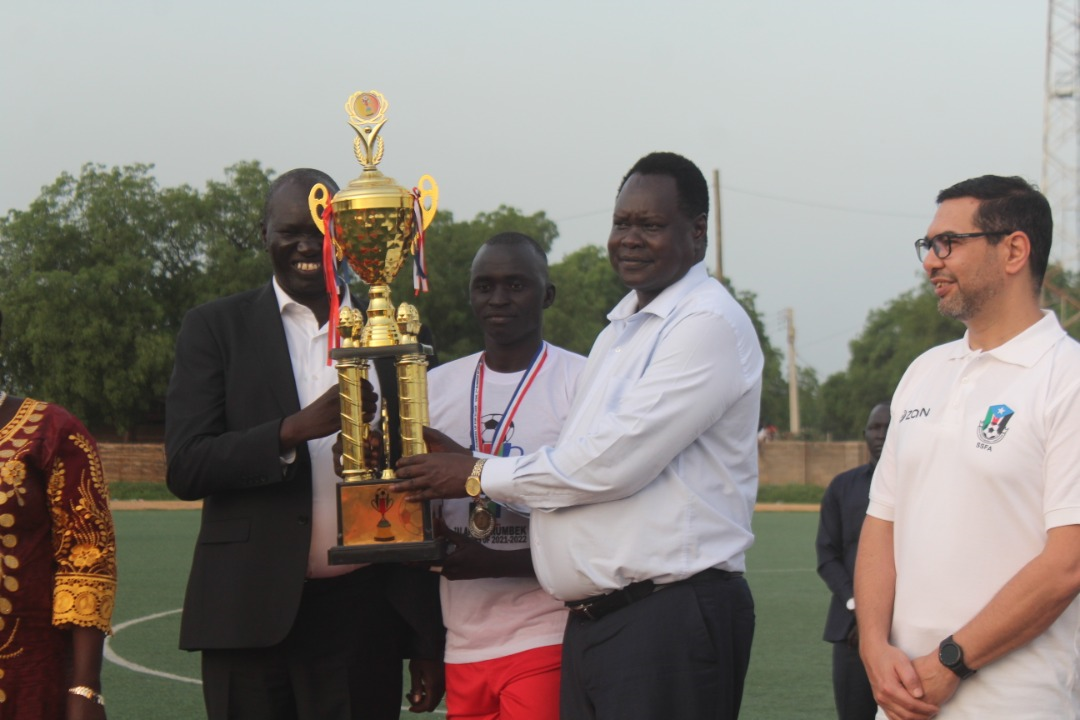 The closing ceremony was graced by government officials from the national and state level, among the dignitaries who attended was the guest of honor, Deputy Minister for Finance and Economic Planning, Hon. Agok Makor Kur who congratulated both teams for their enthusiasm during the match.
Hon. Makor acknowledged South Sudan Football Association's effort towards promoting sport in the country, saying sport is the best avenue that can be used as a tool to engage youth to rebuild the social fabric. He assures that the government will gather all necessary support to ensure sport is promoted in South Sudan.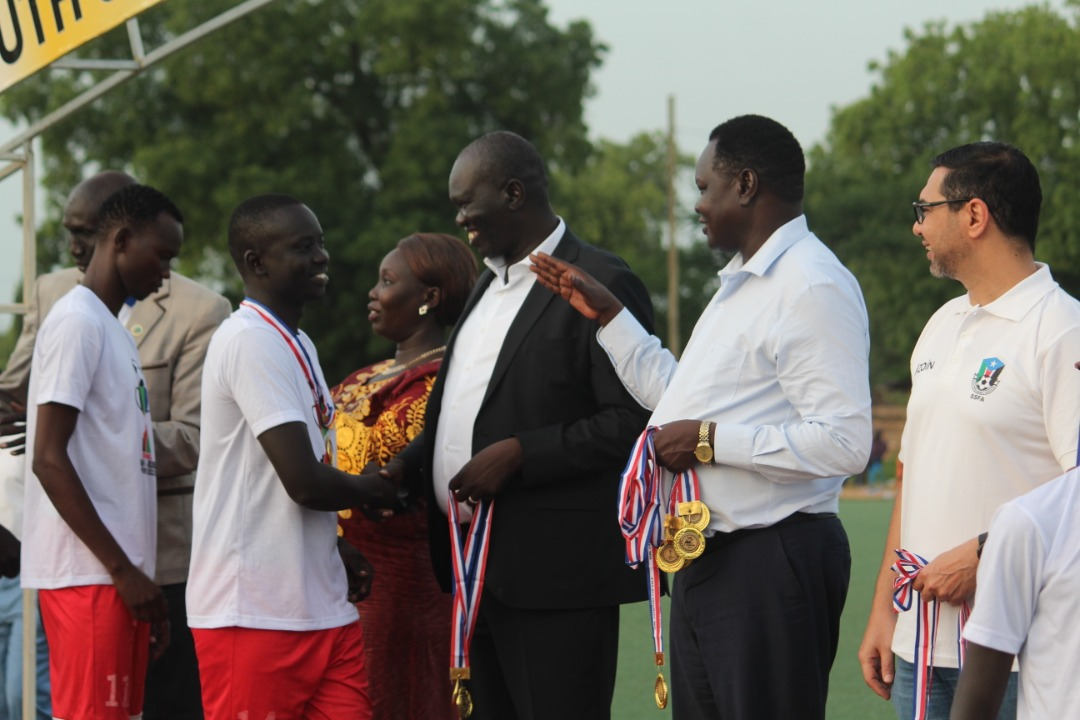 For his part, the President of SSFA, Mr. Augustino Maduot congratulated Zalan FC for their victory, urging them to prepare well and make the country proud. He appreciated the government for supporting sport and as well extended his gratitude to Zain South Sudan for sponsoring the league, calling on other companies to follow the footprint of Zain.
Meanwhile, chairperson of the competition committee, Mr. Wiyual Lam commended Zalan FC for their first victory, confirming that the champions will receive a prize worth twenty five thousand United States Dollars to facilitate their participation in the upcoming CAF Champions League.
Zalan Football Club-Rumbek secured South Sudan National League 2022 title despite losing 2-0 to Super Stars-Bor on the final day. Zalan FC will represent South Sudan in the CAF Champions League