South Sudan Football Association (SSFA) in collaboration with FIFA yesterday in Juba kicks off FIFA Youth Football Coaching Course.
The training was inaugurated by SSFA President, Mr. Augustino Maduot witnessed by his deputy, Mr. Charles Udwar in attendance of Board of Directors: Mr. Mujahid Ali, Mr. Wiyual Lam, and the Deputy Secretary General, Mrs. Viola Willi.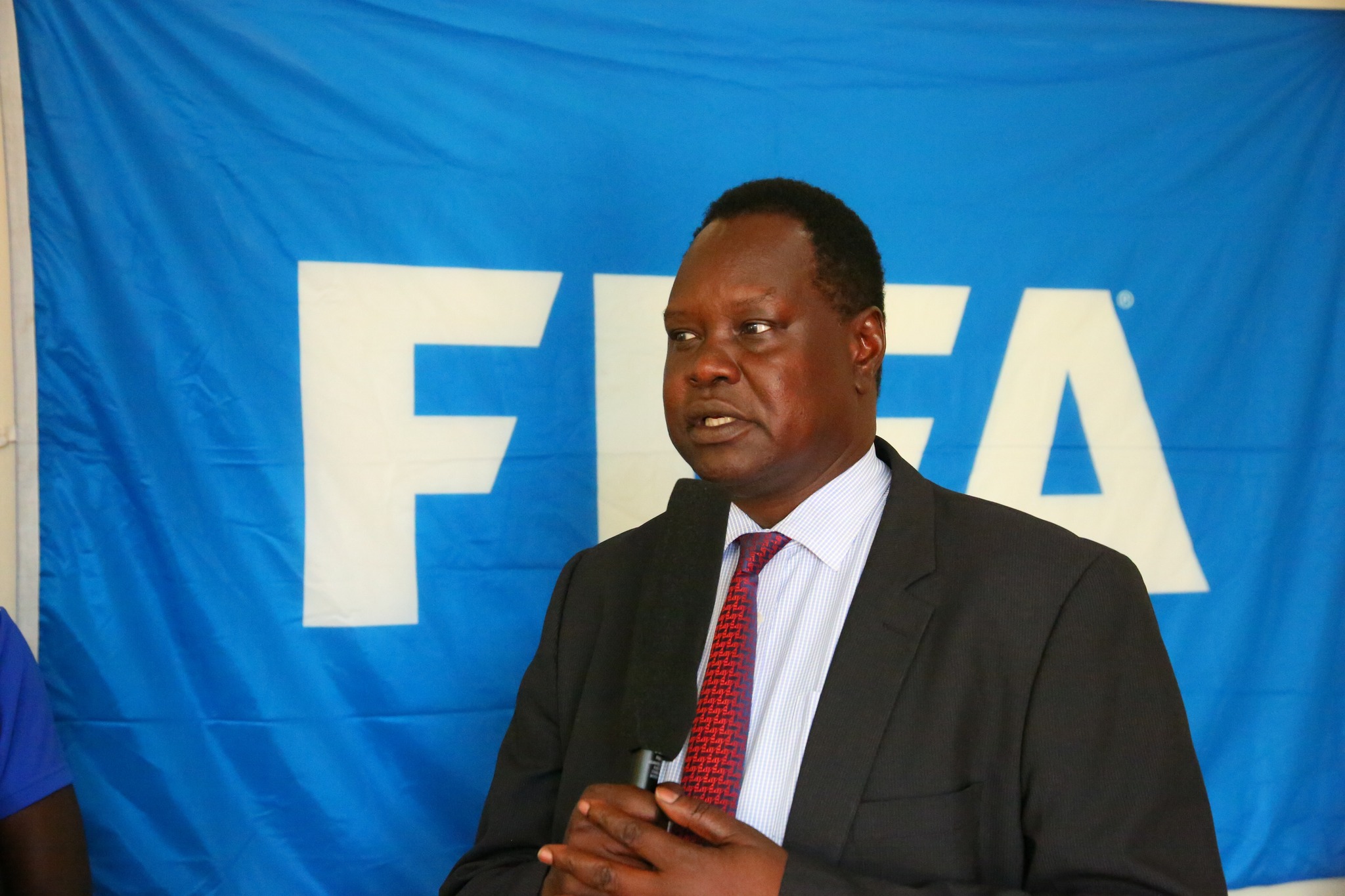 In his opening remark, Mr. Augustino said the course is one of SSFA's priorities which are within the association long-term strategy to build the capacity of trainers, which will contribute highly towards upgrading young talents at grassroots, pointing out the importance of developing the capabilities of trainers in the local federations.
He added that the capacity building initiatives will help coaches from local associations to bring up discipline players by practicing latest and modern football science.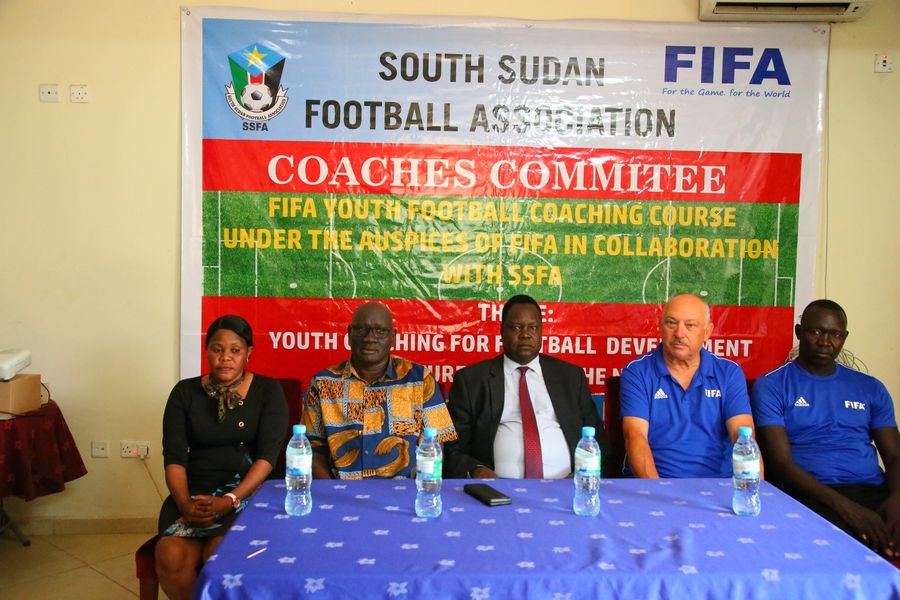 He urges the management of local associations to work hard with training sectors towards increasing trainings for upcoming young cadres, saying the training is the first of its kind to be initiated in the country and it will be an asset for the participants.
He confirmed that SSFA will form an office for young managers in the local associations – which are required by FIFA in order to provide annual support for this vital and reliable sector towards developing skills of young and potential managers.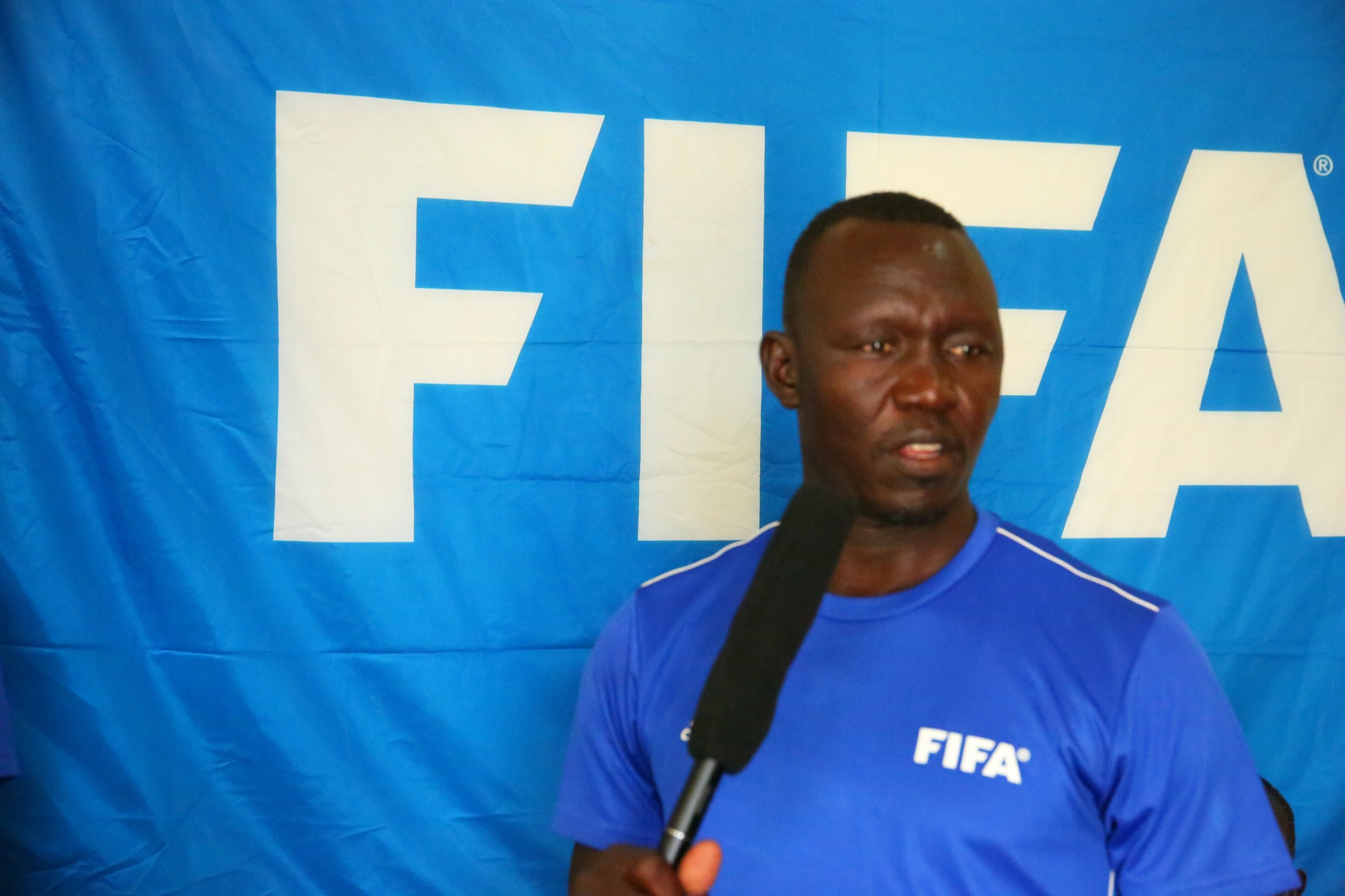 On the other hand, Vice Chairperson of the Central Training Committee at SSFA, Mr. Philip Mouro, thanked Mr. Augustino Maduot for his continuous efforts towards developing the training sector in the association, wishing that the course will achieve its desired goal and will benefit most of the young coaches who were chosen to participate.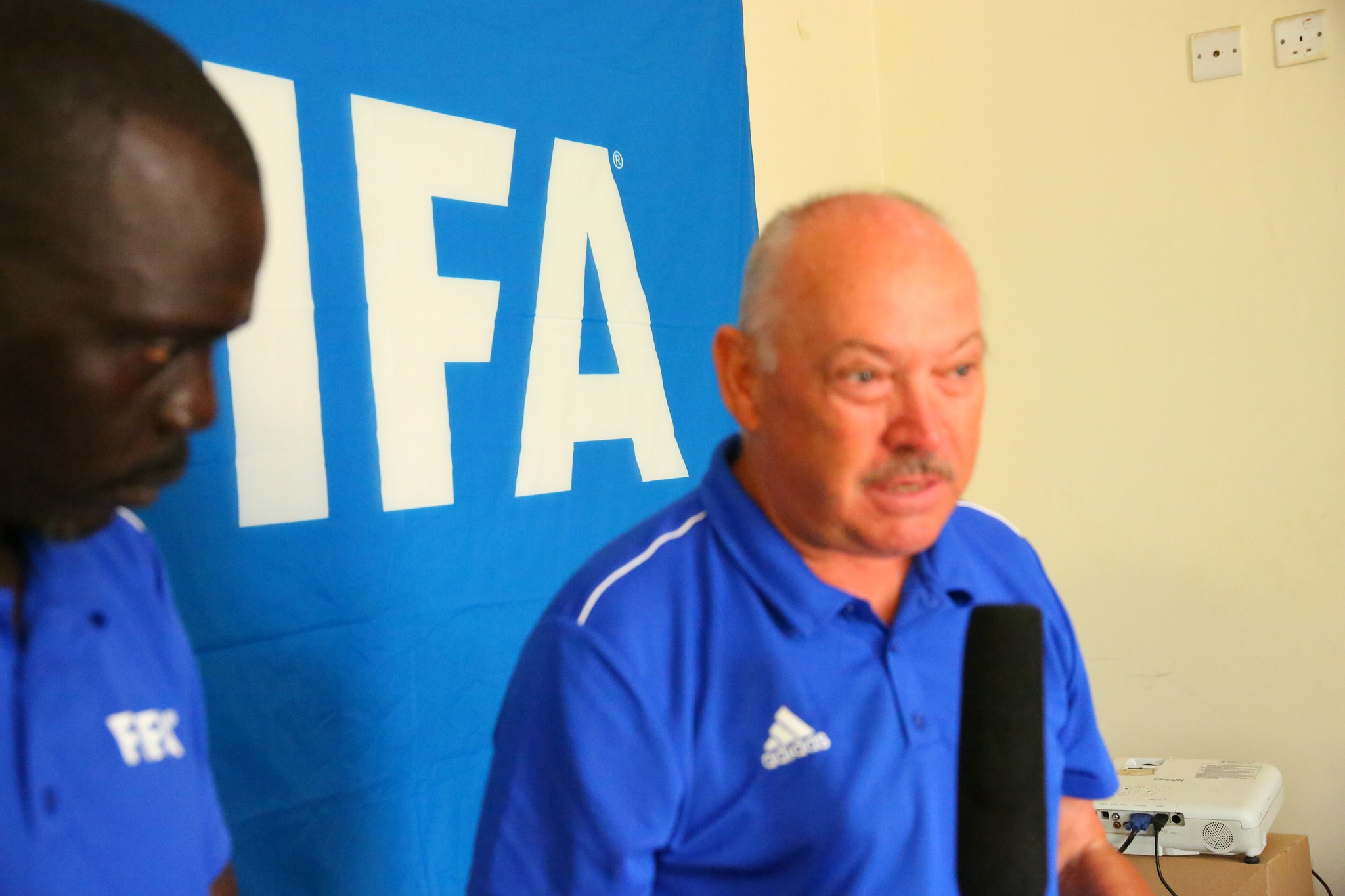 Meanwhile, an expert from German International Football Association, Klaus Konter praised SSFA's effort to develop the capacity of training sector. He also appreciated Central Training Committee for its great role to initiate such a specialized course in South Sudan, stressing that it is one of the important courses in the development of football for young people in the country.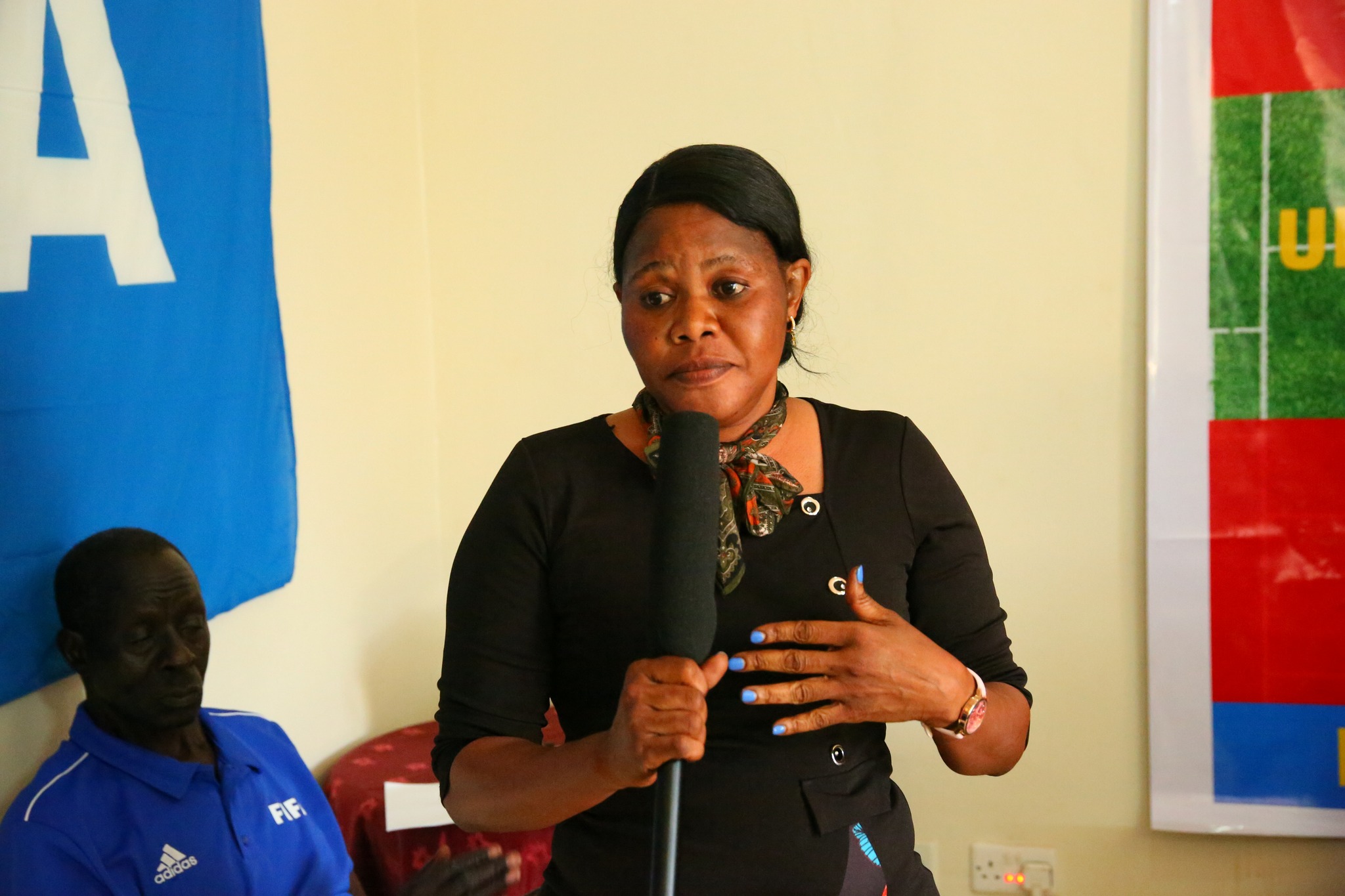 Deputy Secretary Viola Willi praises also praised SSFA President tireless effort and his great interest to upgrade the capabilities of trainers in the country through courses like the one currently ongoing, asking the participants to take everything from their instructors serious to benefit from them.