SSFA officials and FIFA delegation in group photo with primary girls during the launch of FIFA Pilot Project at Buluk Playing Ground, Wednesday 18th, May 2022.
South Sudan Football Association (SSFA) in collaboration with FIFA today at Buluk Playground launched FIFA Pilot Project for Menstrual Hygiene and Education for Girls Playing Football.
The project organized an event dubbed "Girls Interschool Festival" under the theme: "Let Girls Play with Confidence."
The event brought together young girls from Twenty Seven (27) Primary Schools across Juba City to participate in interschool tournament – the event which will last three days, will also sensitize the pupils on menstrual hygiene.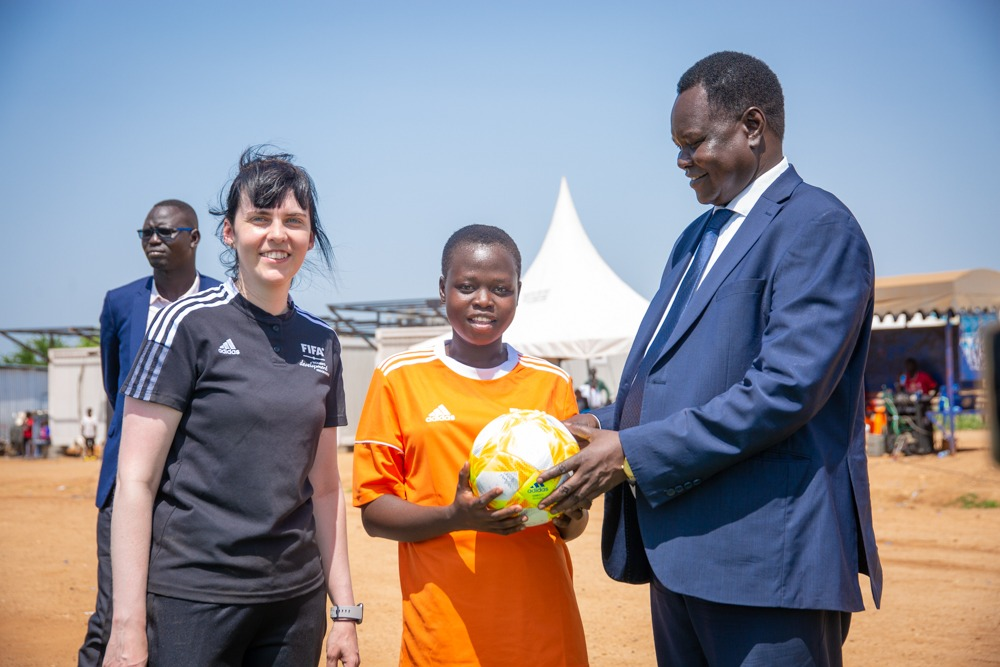 Speaking during the launch, SSFA President, Mr. Augustino Maduot expresses his contentment, describing the event has a benchmark for women's football in South Sudan.
He recognizes FIFA's partnership towards gearing women's football in the country, saying grassroots football is the foundation for professional and stronger competitors in the near future, that's why it's of more significance to SSFA.
"Today, I am very excited that this project is happening through SSFA and support from FIFA. Building women's football and especially from the grassroots is our priority. We have shifted much of our attention towards building stronger women's football particularly from the grassroots," Mr. Maduot expressed.
"I am very happy to seeing these little girls showcasing their talents something most of them never had a chance to experience. I believe with much effort and support rendered to them, we shall soon see a new era of women's football in the country," He furthered.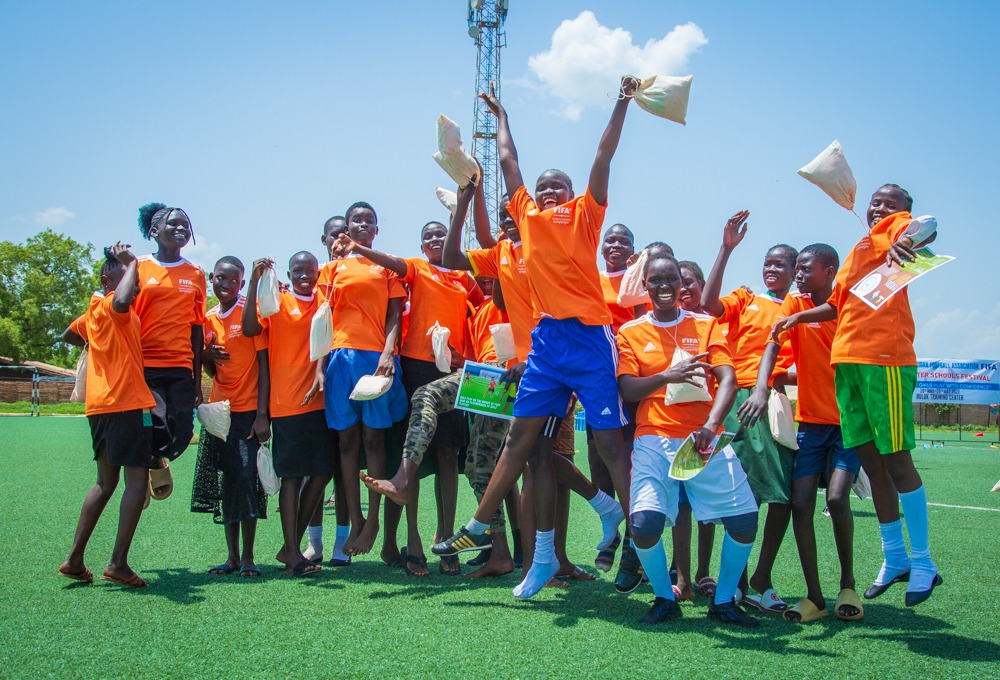 The International Federation of Association Football (FIFA) head of women's football development, Arijana Demirovic, on her part, expresses happiness, stating that she was so impressed to witnessing the girls playing with others getting their first chance kicking a ball.
She said the project aims to build the capacity of women's football at grassroots level, saying the project targets younger girls to be able to realize their dreams at earlier age, explaining that the project is not only going to focus on girls' participation in sports, but as well educate them on menstrual hygiene.
"This isn't basically going to emphasize on girls and sports, the project is also about personal hygiene while at school and home. As I can see most of these girls haven't reached puberty stage yet, but this is the earliest time to sensitize them about menstrual hygiene so that when they grow up it won't be something new to them."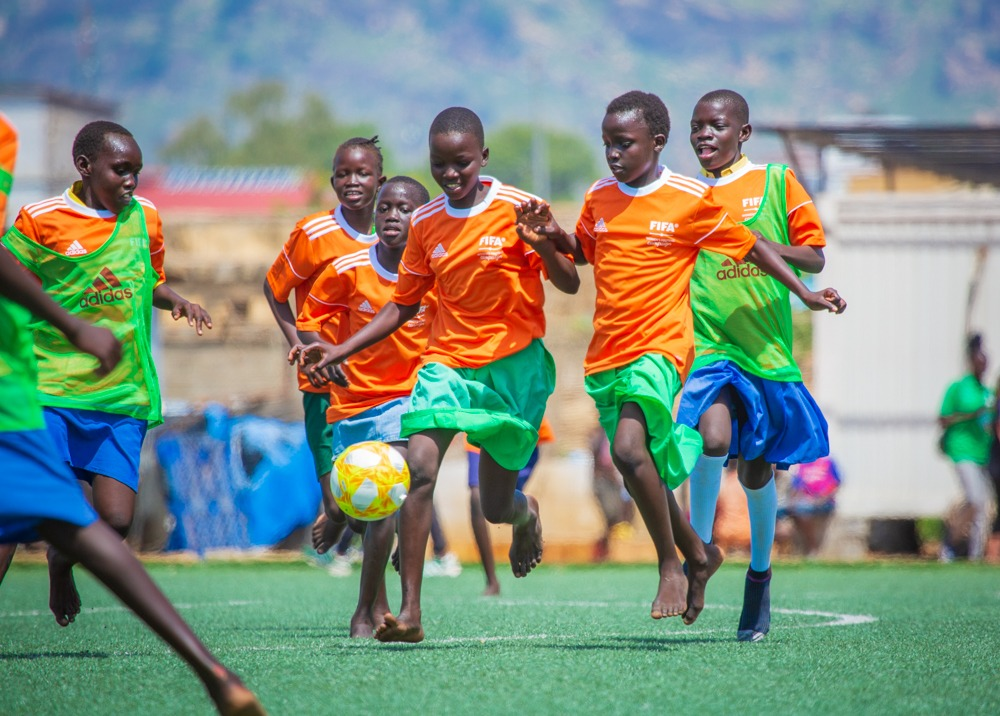 The girls were taken through a menstrual hygiene education after the event – girls who are seeing their cycles received reusable sanitary pads donated by FIFA and were also taught on how to use them. The event will continue for three days.
FIFA Secretary General, Fatma Samba Diouf Samoura, while on an assessment visit to South Sudan last year, unveiled plans to launch several projects for football in the country, especially women's football – so far some projects including this one have now come to pass, this shows that FIFA is concerned about development of women's football in South Sudan and the continent at large.