The Minister of Youth and Sports, Dr. Albino Bol (Middle), SSFA President, Mr. Augustino Maduot (Right) and Hon. Jaden Jada — photo 28th May 2022, Freedom Hall Juba.
South Sudan Football Association (SSFA) today, held a campaign at Freedom Hall to raise support for the National Team (Bright Star) in its race for the 2023 Africa Cup of Nations to be staged in Cote d'Ivoire.
Speaking during the event, the Minister of Youth and Sports who doubled as guest of honor, Dr. Albino Bol welcomed the initiative to support Bright Star and appreciated the organizers.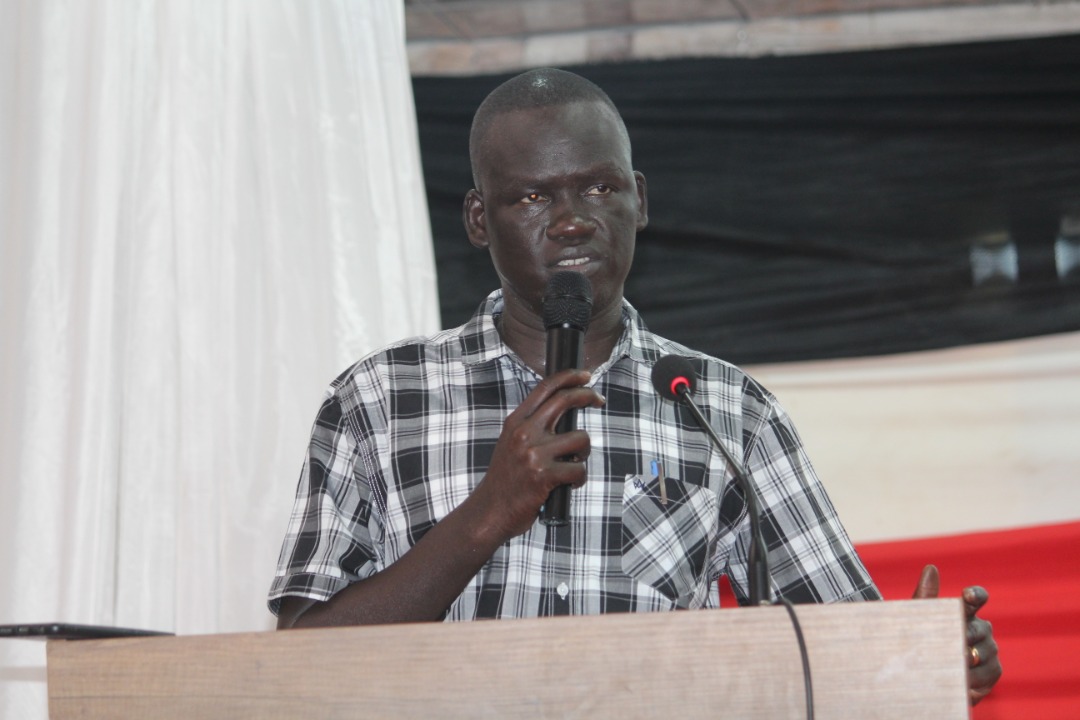 Dr. Albino accepted that the government is responsible for national teams, explaining that the civil war that broke out in 2013 has destabilized the country's economy, making it hard for the government to take responsibility of national teams – however, he assures that with the prevalence of peace and tranquility in the country, government will soon take responsibility of South Sudan National Teams.
He said sport is a uniting factor and it is government's top priority to promote all kinds off sports – and use them as tool to harmonize youth. He assures the leadership of sport's fraternity that they will soon meet President of the Republic, H.E. Salva Kiir Mayardit to discuss issues regarding future and development of sport in the country.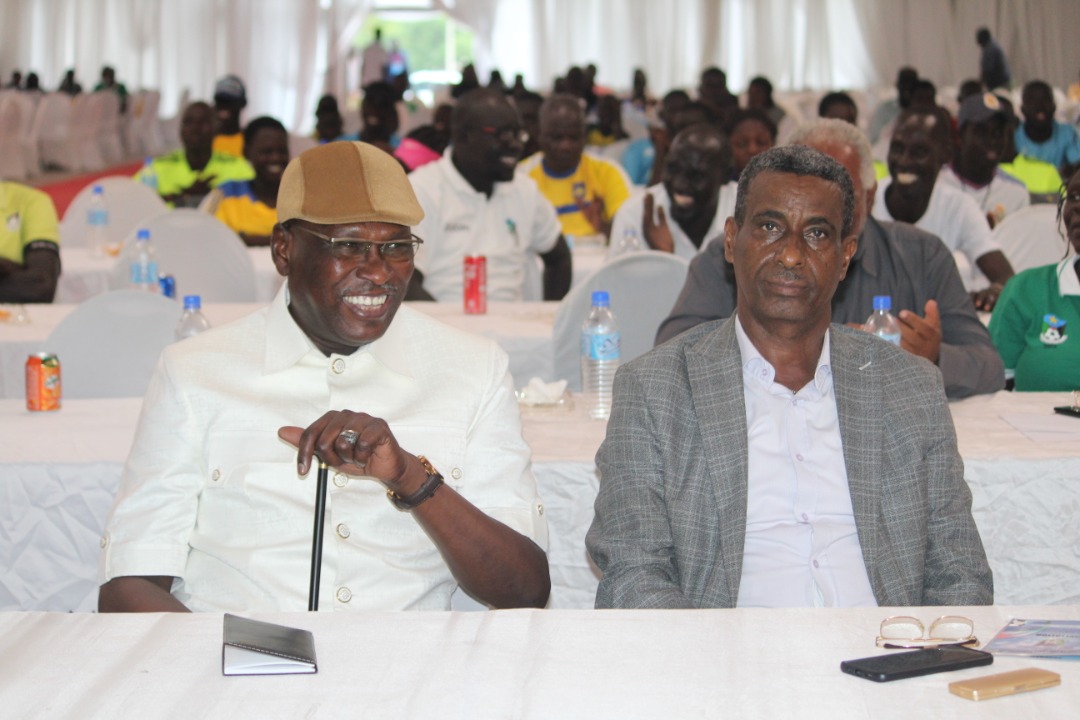 The Minister applauded Eritrean Business Community in Juba for their support to Bright Star, calling upon other foreign business communities in South Sudan and national businessmen, companies and politicians to give the little that they have to make a difference.
The President of SSFA, Mr. Augustino Maduot appreciated the football lovers who turned up for the occasion, saying their presence shows their patriotism to the nation.
He stated that mission and vision of SSFA under his leadership is to create reform, however, their effort has been hindered by financial shortage, adding that with availability of enough funds, SSFA aims to promote football at grassroots levels in order to unite youth.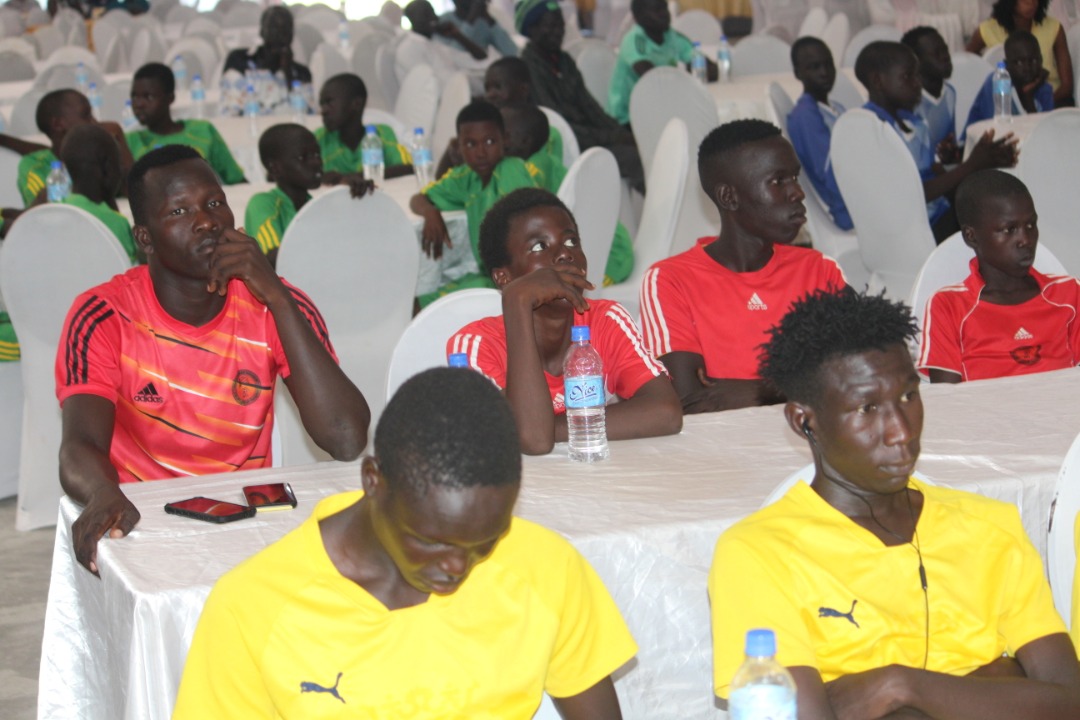 Mr. Maduot recognizes Eritrean Business Community in Juba for supporting Bright Star. He also appreciated Mr. Sebit Dok, SSFA Member of Board for his support to the national team, urging other national business stakeholders to show patriotism by also rendering any sort of support to their national teams.
For his part, the Chairperson for the Organizing Committee of the campaign, Hon. Jaden Jada Solomon, wished that president of the republic should have been around to witness to occasion in person so that he can be aware of challenges faced by sport's fraternity in the country.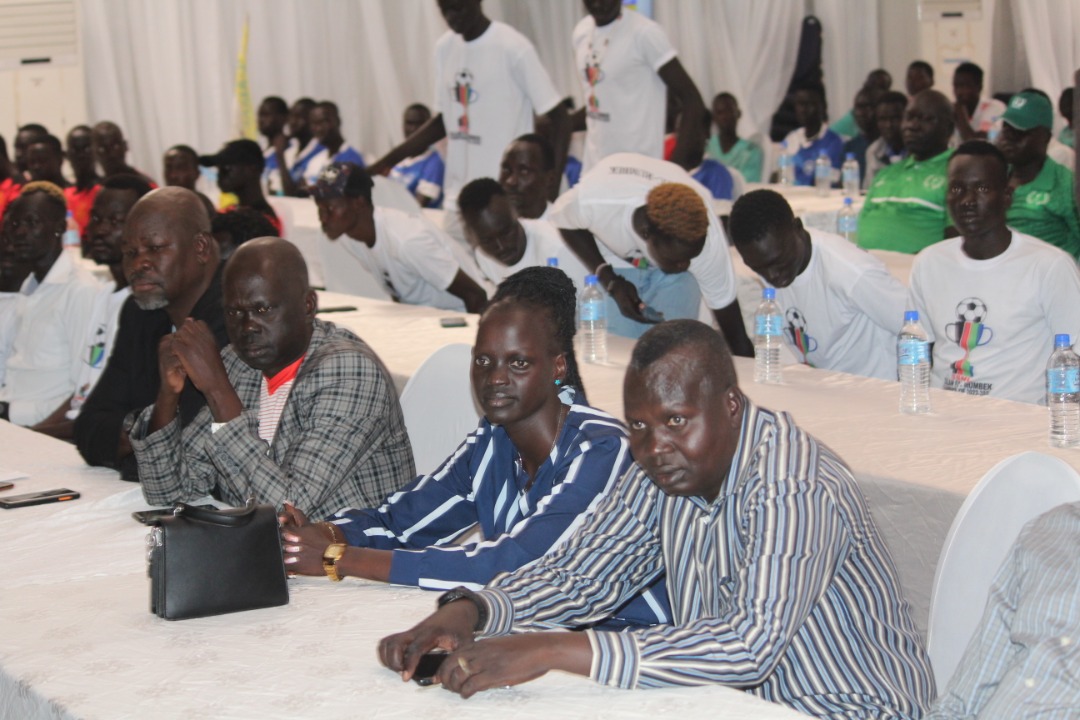 He cited that the national team is a full responsibility of the government – because the team represents the nation in international competitions. He also called on the citizens to be patriotic and show love to their country by supporting Bright Star, saying sport is not a tribe but a sign of unity and should be encouraged.
Meanwhile, the Deputy President of SSFA, Mr. Charles Udwar highlighted the challenges facing South Sudan Football Association to effectively promote football in the nation. He called on the government to take responsibility of the national teams, giving example of government of neighboring countries, taking full responsibility of their national teams, clearing that FIFA's donation is meant for building grassroots football activities not to cater for national teams and capacity building.
Speaking on behalf of Eritrean Business Community in Juba, the Managing Director of Juba Grand and Imperial Plaza Hotel, Mr. Tewolde Fissehaye thanked SSFA administration for recognizing Eritrean Business Community in South Sudan.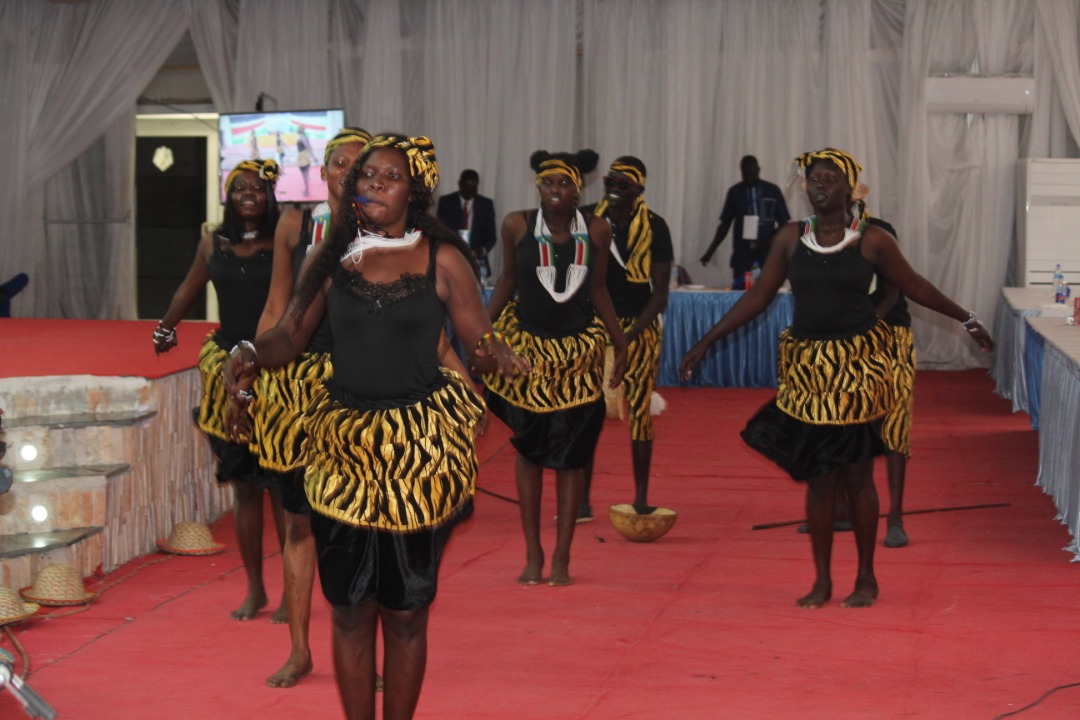 Mr. Fissehaye said their contribution to South Sudan National Team will be sustainable, citing that giving is caring, saying they are already part of South Sudanese society and their support is very crucial towards building and promoting sport in the country.
The campaign was initiated and aimed at, gathering fund to support South Sudan National Team (Bright Star) which is currently in its race for the 2023 Africa Cup of Nations slated to take place in Cote d'Ivoire.