A delegation from South Sudan Football Association headed by Albino Kuek yesterday successfully completed 4-in-1 in Kuajok Local Fa, the training solely focused on Coaching, Administration, Refereeing and Stewardship. Over 150 participants from the four categories successfully completed the training.
The closing ceremony was witnessed by the State Government; in assignment was Hon. Ring Deng Adeng, the minister of information and communication, who acted in place of the governor accompanied by Hon. Agong Ayar Chieny, the minister of Culture, Youths and Sports, among other government officials.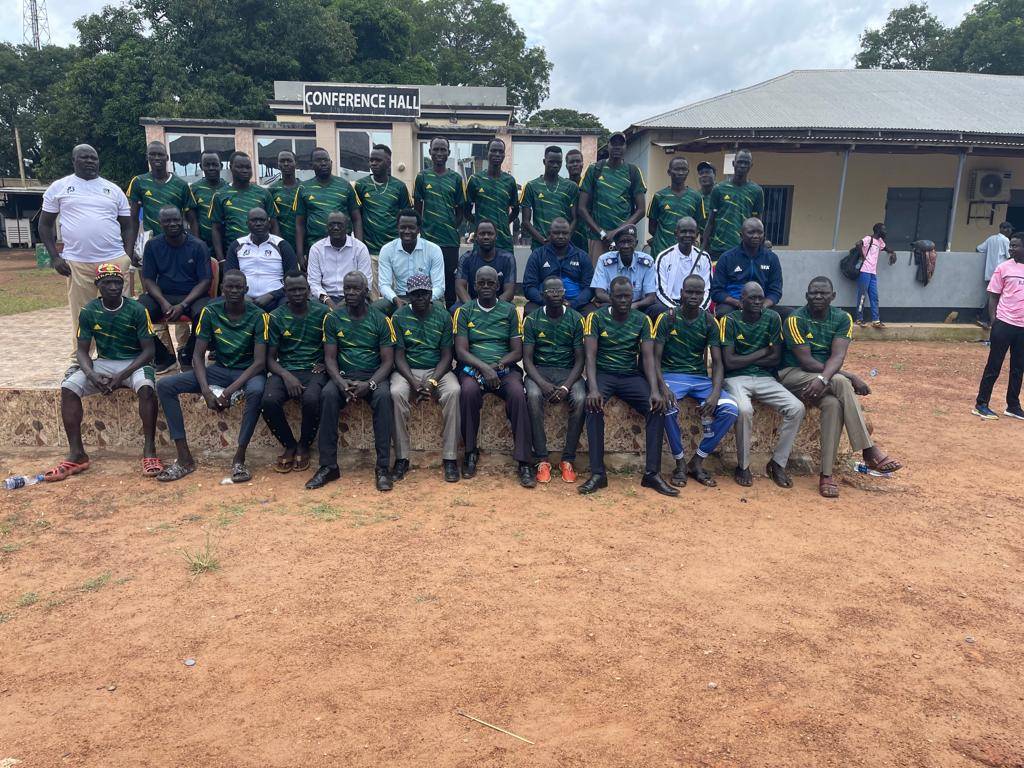 The training was received with high morale from the participants and thanked the leadership of SSFA and the team sent to deliver this modern training in Kuajok Local Football Association.
Speaking from the part of the government, Hon. Ring Deng thanks the leadership of South Sudan Football Association under the guidance of President Augustino Maduot for prioritizing Capacity Building in developing football in Kuajok.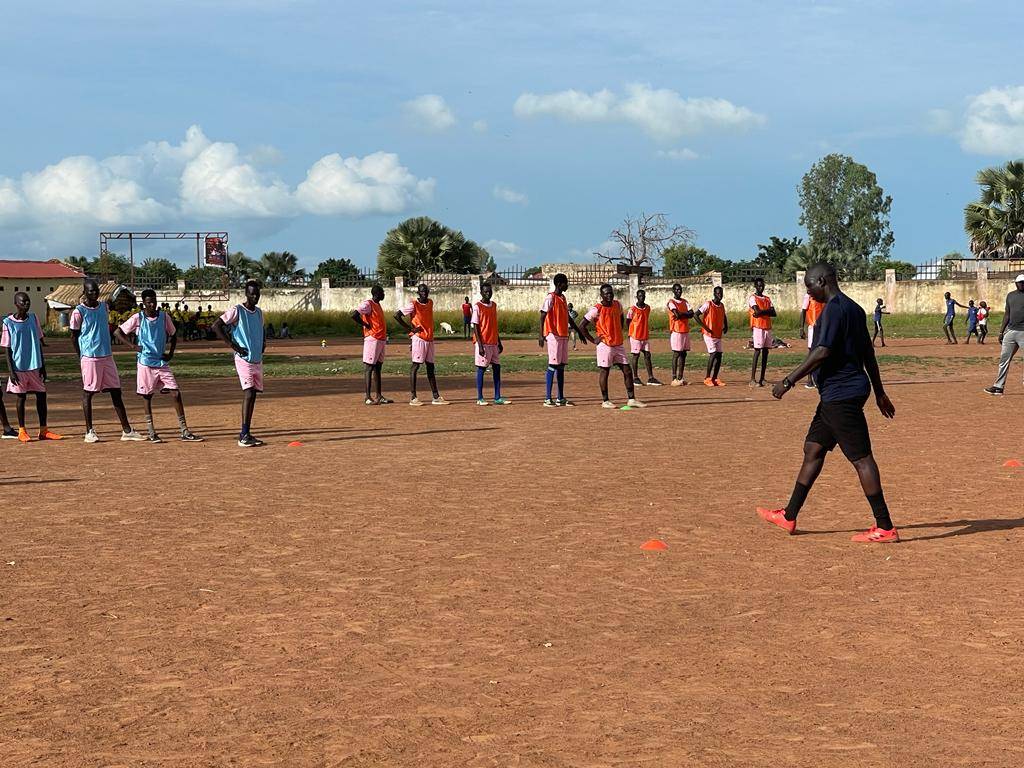 He said that the State Government is committed to work hand in hand with South Sudan Football Association to develop football in the country.
He said the State Government will renovate and build a fence around Kuajok Freedom Square to fit the national standards and host national competition.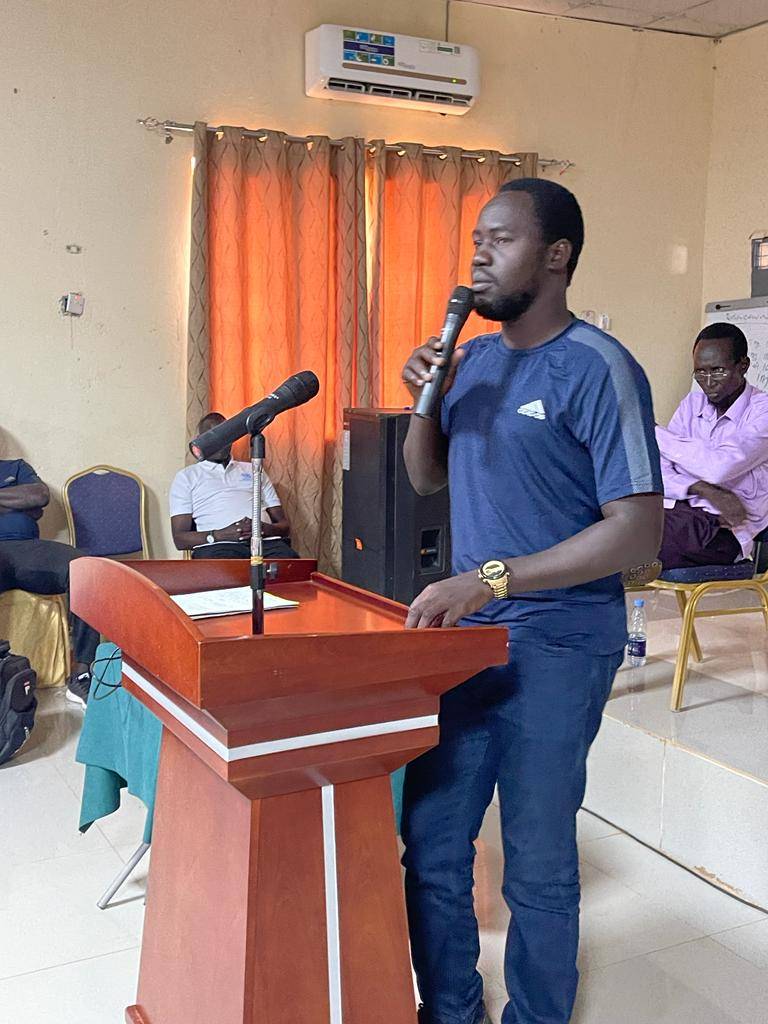 Speaking on behalf of SSFA, Albino Kuek, the head of delegation, thanked Kuajok Local Football Association for the warm welcome. He thanked the participants for their commitment during the training.
He urged the state government to allocate more lands for playgrounds and to deal with the issue of land grabbing and hand them back Kuajok Local Football Association. He urged the leadership of Kuajok Local Fa to continue development of women's, and youth's football.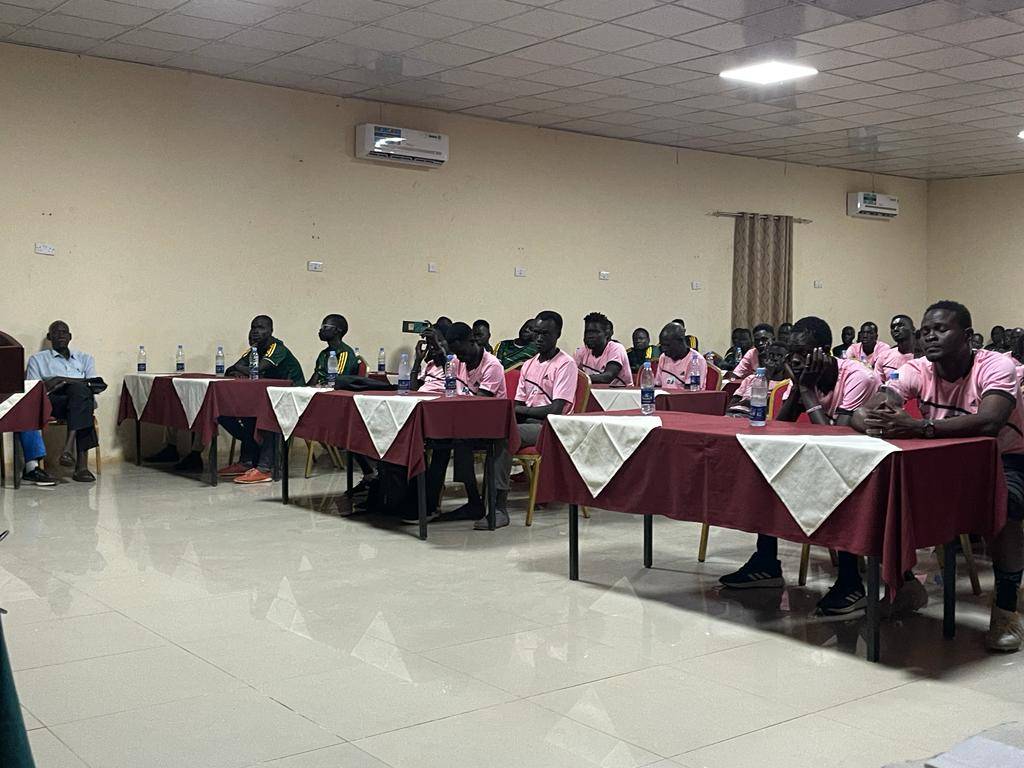 The president of Kuajok Local Football Association, Lino Majok thanked the leadership of SSFA for bringing this one of a kind training to Kuajok. He said he will also delegate some participants that have graduated from the training to pass down the knowledge to others around Kuajok.
The training was concluded with a friendly match that was attended by a huge gathering from all corners of Warrap State.
The delegation is currently in Aweil to offer the same training to the people of Aweil Local Football Association.