The two days Talent Development Scheme Workshop for Capacity Building of Academies' Administrators in Juba was concluded yesterday.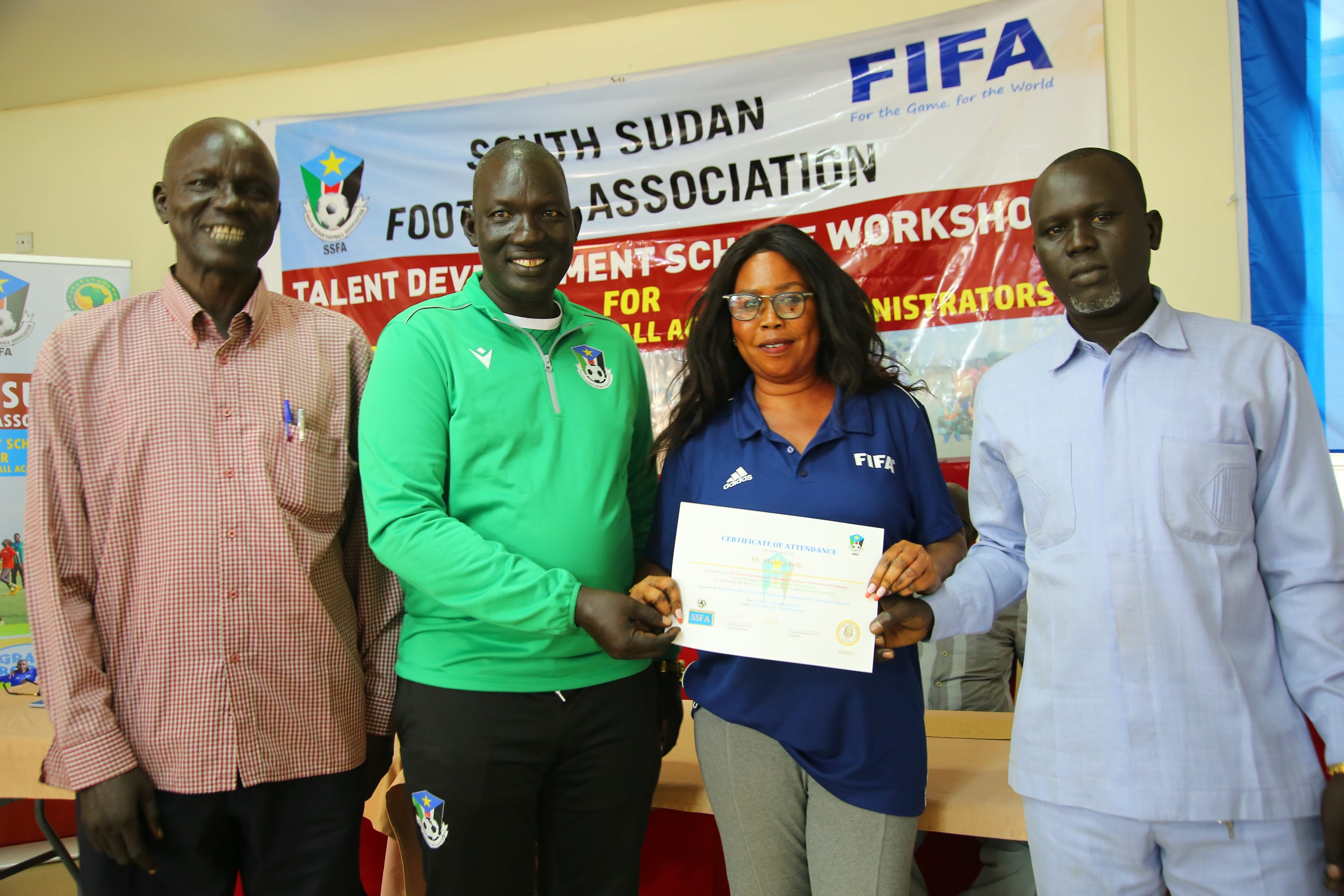 Speaking during the closing ceremony, Vice President of SSFA, Mr. Charles Udwar appreciated the participants and instructors for successfully completing the workshop.
Mr. Charles said that the association has developed a 'C' license syllabus awaiting approval from CAF to request for course, saying SSFA is looking further to upgrade to 'B' and 'A' license in the near future.
He said the development of football depends on the coaches, referees and administrators – that's why it's SSFA's top priority to upgrade the capacity of these categories in order to enhance their capabilities in various football activities. He called on the administrators to also focus their attentions on girls, advising them to start encouraging girls at grassroots to embrace football.
SSFA Technical Director, Dr. Sallyi Lokaku, for his part, congratulated the participants for achieving the another goal in their administration career, saying they are lucky to receive the training since it has equipped them with vital skills, advices to participants not to only look within their Academies but rather look further in order to expand their abilities and to unlock new opportunities.
He revealed that the association is looking forward to conduct more training which will target the coaches, scouts and stakeholders at grassroots level, advising the participants to be practical in terms of their work and put to use all that they have learned.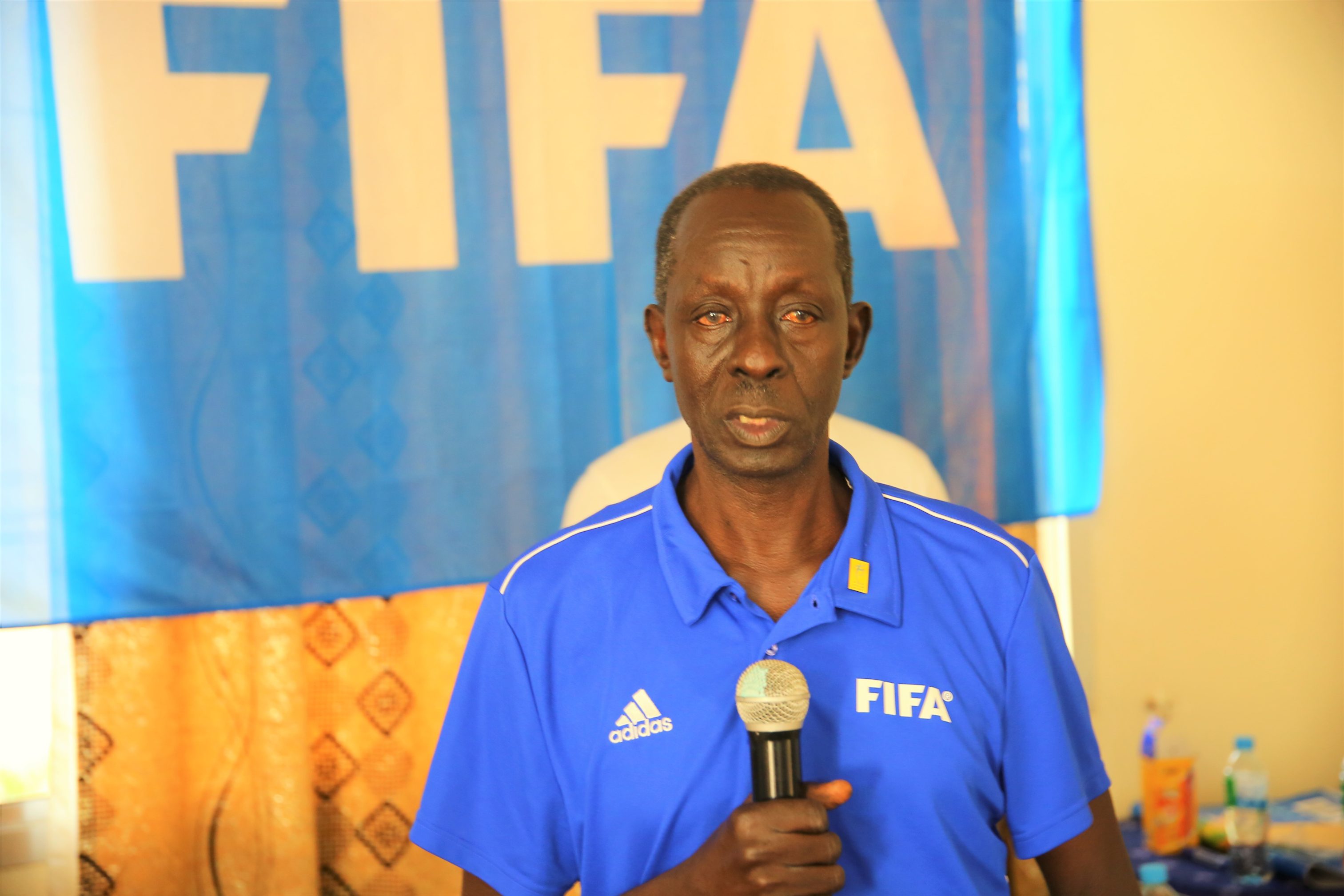 SSFA Consultant, Mr. William Okot lamented underrepresentation of women, calling on Women to take part in administration of grassroots football.
He appealed to the administrators to encourage women football, appreciating the participants for their attendance, assuring that his doors will always be open to anyone who would like to learn more about administration.
He asked the participants to work closely with Ministry of Youth and Sports and SSFA towards development of football, appealing to the Ministry to reclaim lands belonging to football.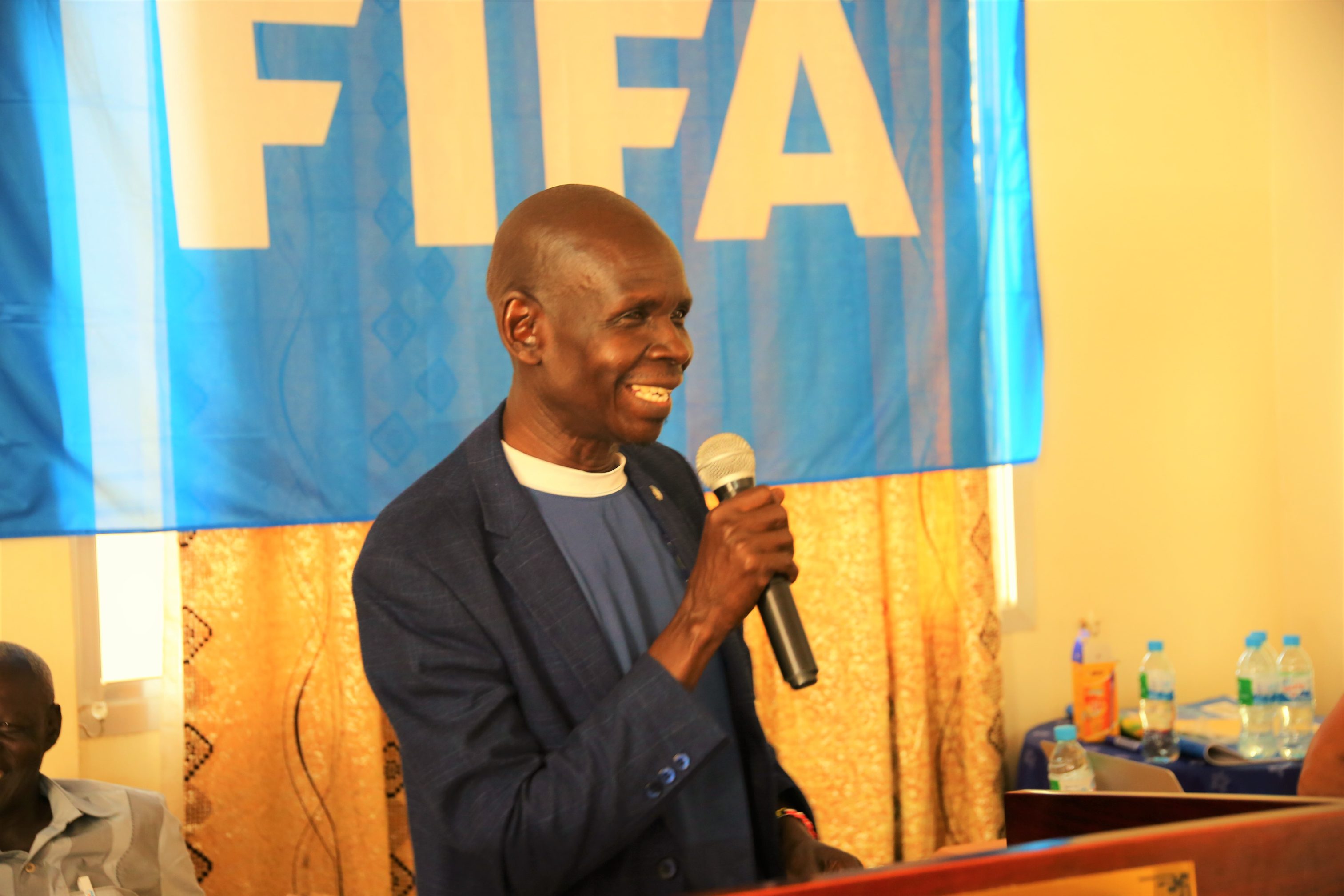 Mr. Salah Lupai, Secretary of Youth Commission at the Central Equatoria State Ministry of Culture, Youth and Sports appreciated the administration of SSFA for conducting the course, appealing to the participants to work in accordance with regulations of football administration.
He urged the administrators to fully register their academies and clubs in order to avoid inconveniences during leagues, adding that the commission is ready to hold a meeting with administrations of Academies to resolve outstanding issues and work handily to resolve them.
Meanwhile, Mr. Jackson Bii Gamu, SSFA Manager for Youth Football Development expressed his gratitude to the participants for successfully completing the course, acknowledging FIFA support towards development of football in the country.
He called on the participants to put the knowledge they have gained into practice in order to positively enhance development of football at grassroots level.
The two days' workshop was initiated by South Sudan Football Association with support from FIFA to upgrade effective administration and management skills of administrators at grassroots level.