The South Sudan Football Association (SSFA) has officially signed a three-year deal with a French National and former head of the Madagascan National team, Nicola Dupuis to manage South Sudan's Bright Star.

The signing ceremony was witnessed by the Country Manager of Tristar Company, Ravneesh Aujla, and Edward Satimo, the Director General of Sports in the Ministry of Youth and Sports.
The Chairperson of the National Teams' Committee, Michael Daniel said that the National Teams Committee exerted great commitment to bring the coach to the national team in a short period, thanking the coach for showing a spirit of cooperation by agreeing to lead the national team.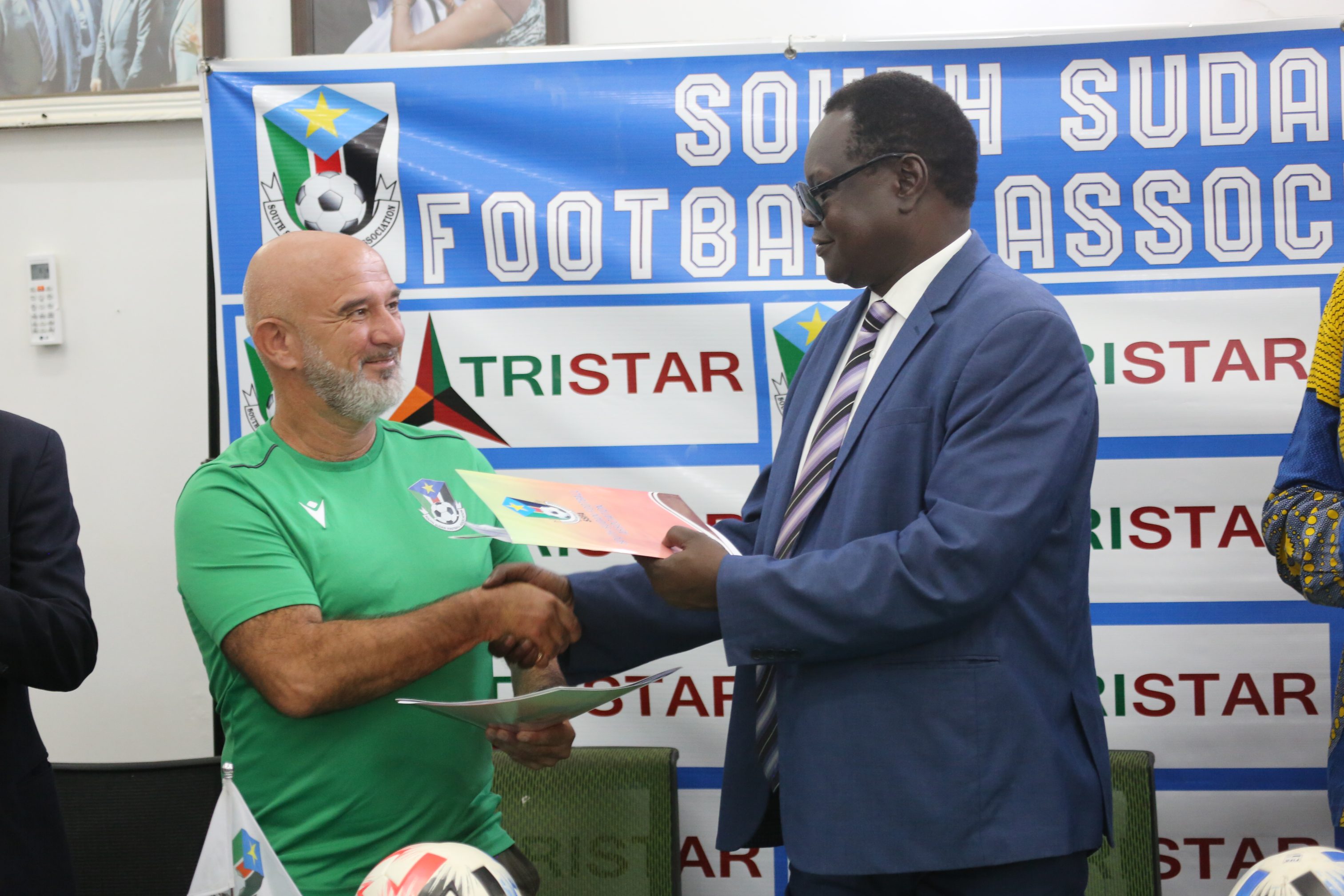 For his part, the secretary general of the association, Victor Lawrence, revealed that more than 206 coaches including Six nationals applied for the position to lead the South Sudan National Team. He also pointed out that the association has undertaken work to choose the best coach for the national team transparently.

In a related note, the Country Manager of Tristar, Ravneesh Aujla, stated that the good relationship between the association and the company has contributed to the implementation of several programs between the two institutions to develop football in the country, assuring the company's continuous support to the association in the field of sponsoring the national team.
Tristar Company has been supporting SSFA since 2019 sponsoring the senior national team, especially with financing the national team's head coach.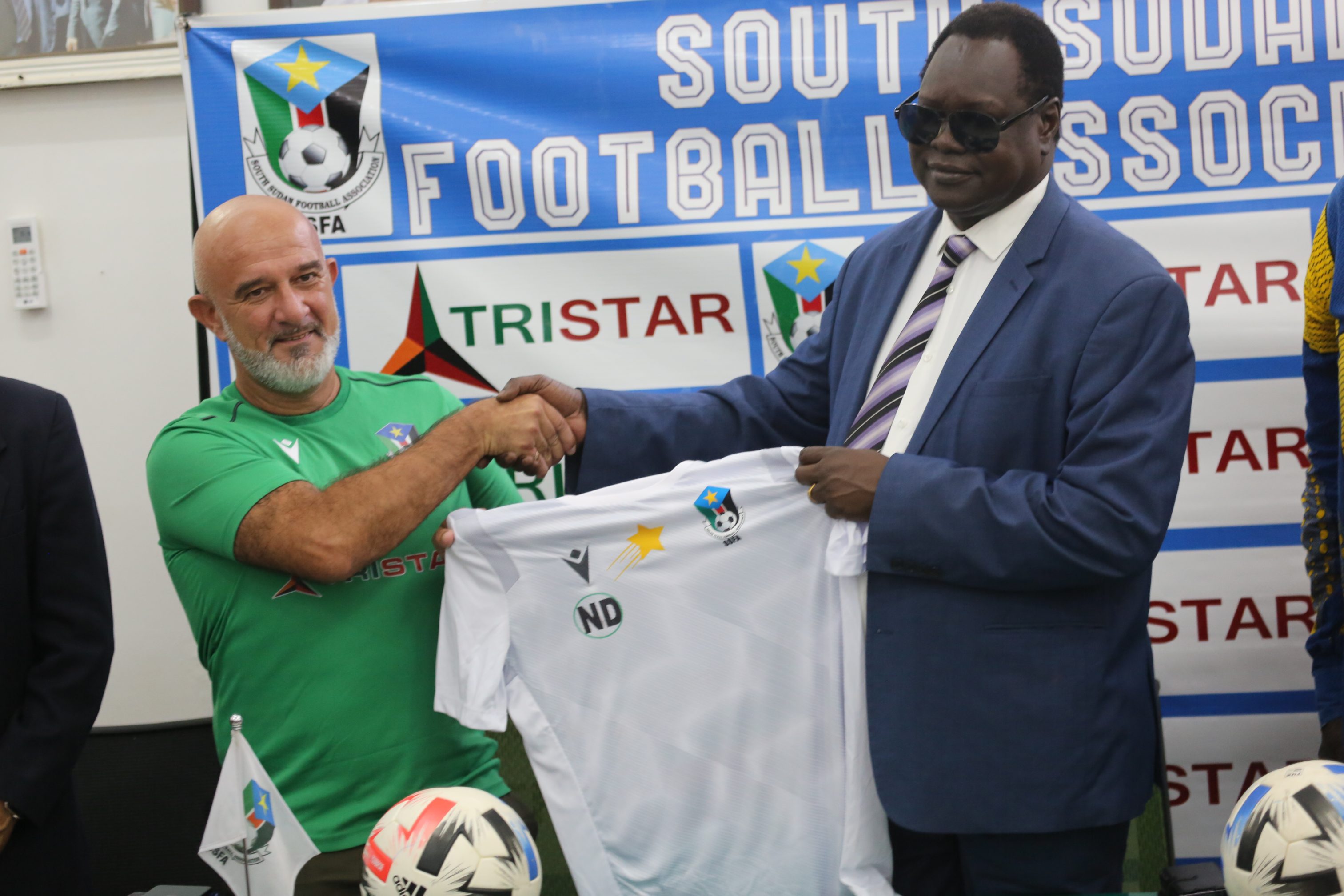 Meanwhile, the Director General at the Ministry of Youth and Sports, revealed that the ministry is around the clock to ensure budgets for the national teams catered for by the government, especially the first national football team which will be participating in the World Cup Qualifiers next month. He extended his gratitude to Tristar for its support to the national team in its African journey.

In his closing remarks, the president of the association, Augustino Madout, said that despite the challenges facing his administration, especially financial constraints, and poor infrastructures in terms of stadiums and training grounds, the administration is gathering all efforts to provide all the necessary requirements needed for the national teams to participate in any competition, "We call on sports fans to be patient and support the new coach in his journey with the national team, the importance of building the foundation for a team requires great work, so, let's work together."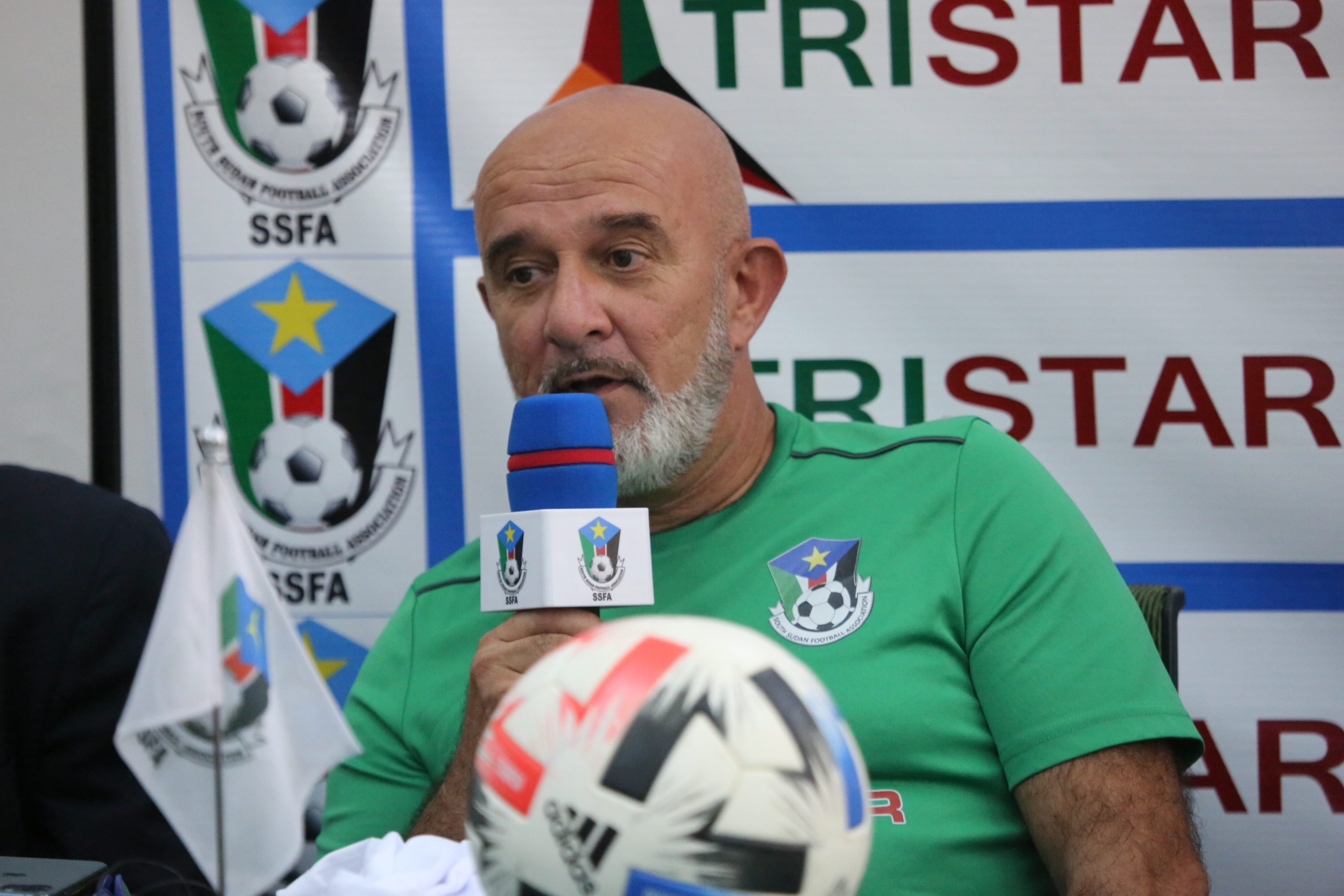 Nicolas Dupuis (born January 6, 1968) is a French football manager and former manager of Madagascar national team. He will lead the South Sudan National Team (Bright Star) for the next three years.