South Sudan claims its first win in the TotalEnergies African Cup of Nations Qualification against the Republic of Congo.
On Thursday, the Bright Star Ten-man team picked three points in a significant 2-1 victory against the Republic of Congo at Stade Alphonse Masamba Debat, Brazzaville.
After a goalless 45 minutes, Bright Star led the match in 65 minutes with Peter Chol's goal. However, the team's captain and defender, Peter Manyang was sent off after getting a second yellow card in the 73rd minute.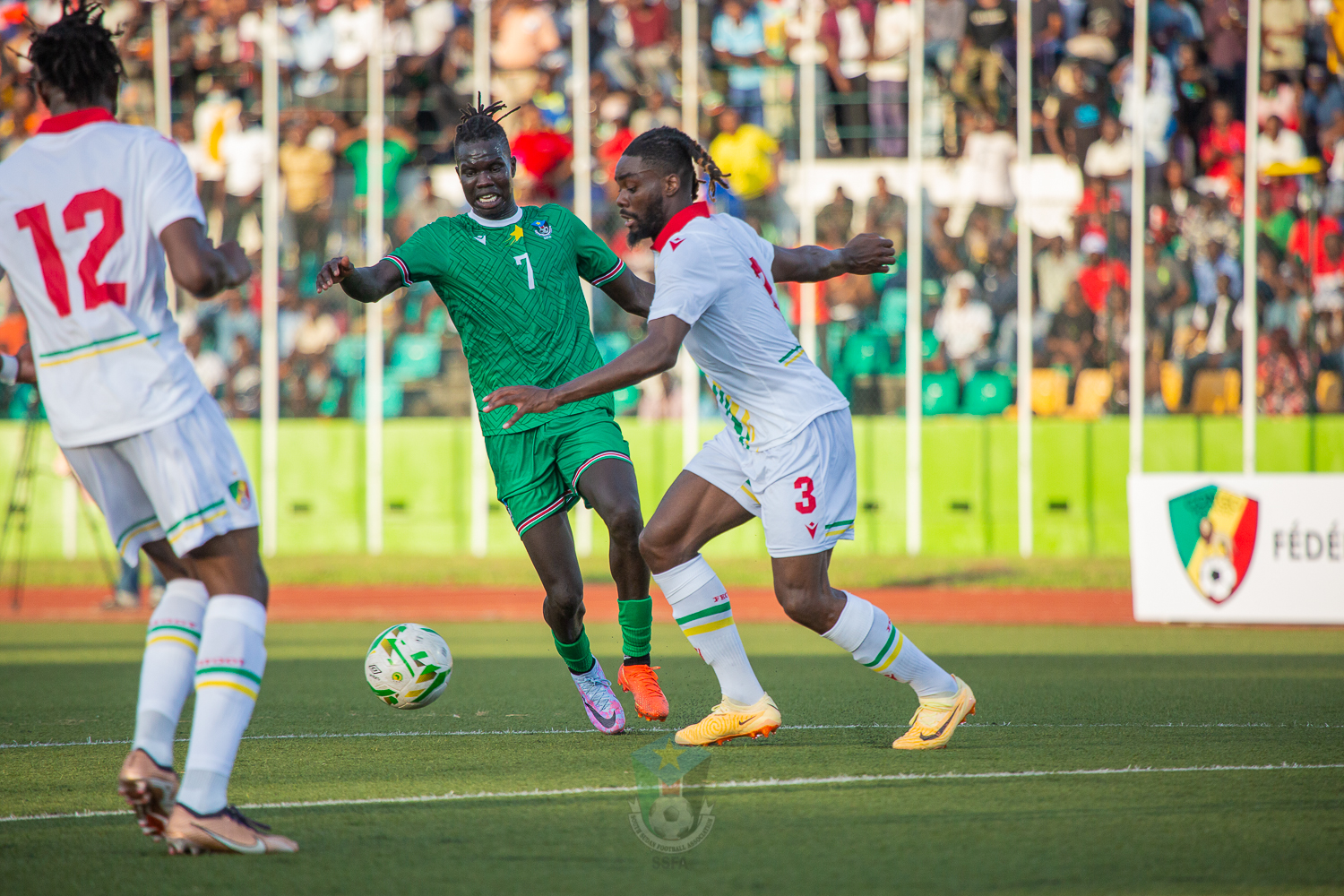 The Congolese equalizer came 90 minutes into the play with a penalty taken by Thievy Guivane Bifouma. Nevertheless, substitute Tito Okello scored Bright Star's winning goal six minutes into extra time.
This is the first and away win for the South Sudan team in its chase for TotalEnergies African Cup of Nations slot. The team lost two of its games to The Gambia and Mali at the competition's start last year. They will face Congo Brazzaville in its home game on Monday 27th, March in Tanzania – after which they will remain with one home game against The Gambia and an away match against Mali to determine their fade in the run for AFCON.