A delegation from the South Korean Mission in South Sudan today, donated a sum of One Million South Sudanese Pounds to the U17 National Football team.
This donation came as a support for the U17 National Football team as it prepares for the upcoming TotalEnergies U17 African Cup of Nations to take place later this month in Algeria.
The president of the South Sudan Football Association (SSFA), Gen. Augustino Maduot appreciated the South Korean Mission, saying the mission has been and still is a true partner to the association towards promoting the sport in the country, especially at the grassroots/Junior levels. He calls the citizens to gather behind the team in its first AFCON campaign.
For his part, Kim Yuan Kim, the head of the South Korean Mission, confirms his country's effort towards the development of sports in South Sudan, saying the South Korean government is dedicated to ensuring that it provides all the necessary support for promoting sports in the country.
Meanwhile, Coach Bilal Felix acknowledged the South Korean Mission's commitment to ensure that sports are developed in the country, stressing that the team needs such support and encouragement to perform better.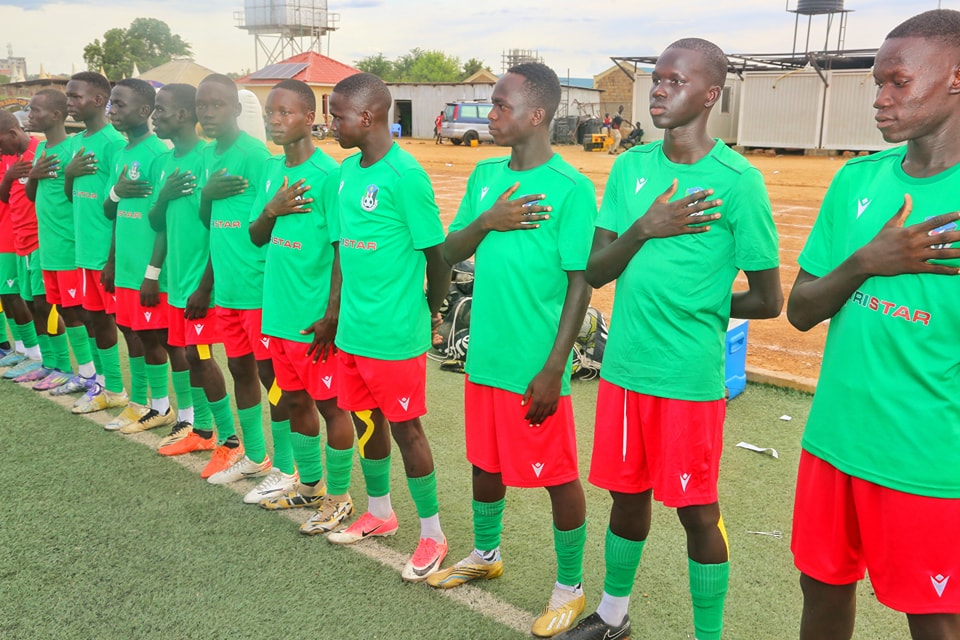 The boys will start their group stage campaign against Cameroon on the first of May at Annaba Stadium. The squad is expected to depart for Algeria on the 19th of April 2023.
TotalEnergies U17 AFCON Groups:
A: Algeria, Senegal, Congo, Somalia
B: Nigeria, Zambia, Morocco, South Africa
C: Cameroon, Mali, South Sudan, Burkina Faso