The President of SSFA, Augustino Maduot (Right) presenting Bright Star jersey to the FUFA President, Moses Magogo Hassim (SSFA Images – 28th November 2022)
The President of SSFA, Augustino Maduot, and his counterpart, Moses Magogo Hassim, FUFA President on Monday, 28th November 2022 at SSFA headquarters in Juba discuss possible ways to strengthen the relationship between the two associations in order to exchange experiences.
The meeting discussed how the two associations will jointly work closely and exchange experiences to benefit cadres from the duo institutions.
In his remarks after the meeting, Augustino revealed that the meeting touched on how the two associations would work closely to exchange experiences in the area of capacity building, especially how SSFA would benefit from FUFA's long experience in the field of media and marketing.
He said the meeting also discussed plans to conduct training courses for cadres of the duo associations in the aforementioned fields, especially in the areas of management, confirming that they as well outlined the challenges faced by the two associations in terms of infrastructures and how they can jointly overcome these challenges.
Mr. Augustino also congratulated the Kenya Football Federation on the ban by FIFA. He stressed that Kenya's return to its activities will contribute to the strength of the East African countries, in the CECAFA zone.
Meanwhile, Moses Magogo Hassim expressed contentment with the leadership of SSFA for committing its effort towards improving football in the country. He said the meeting comes within the framework of developing relations between the two associations in the field of capacity building for the cadres.
Magogo said that they discussed how to find ways to encourage the governments of the two countries to provide support for sports similar to the decision of what the East African countries are doing and their generous support for sports and uniforms have contributed greatly to the development of the levels of their teams and clubs.
He pointed out the benefits of exchanging experiences between the two federations, assuring that, he will commit his effort to ensure that SSFA benefits from FUFA experience through capacity building in the fields of administration, refereeing, coaching, and media.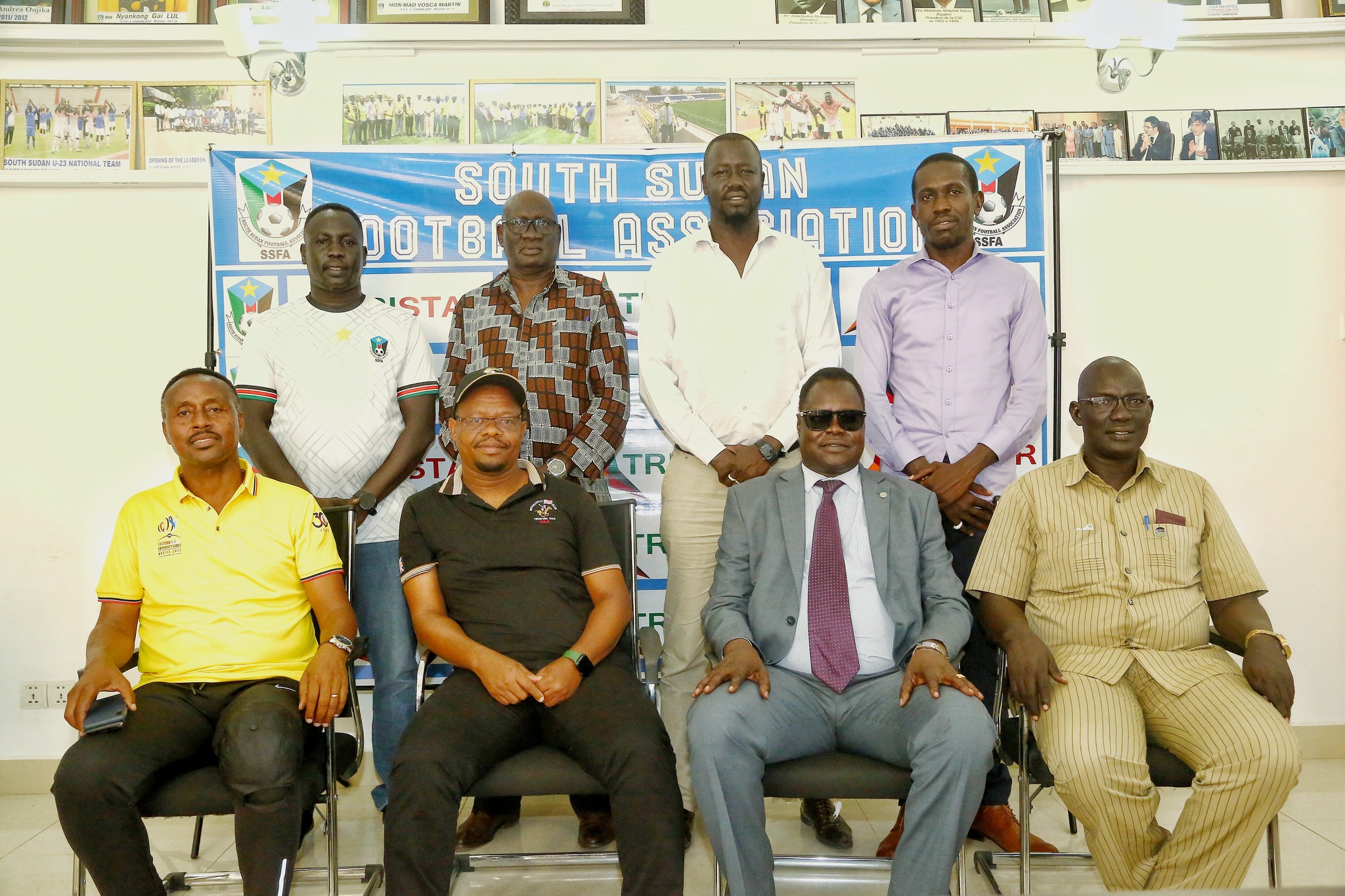 In attendance were also the deputy president of the South Sudan Football Association, Charles Udwar, Wiyual Lampouch, a board member, and the Secretary General of SSFA, Victor Lawrence.