SSFA President handing Bright Star's Jersey to Dr. Ademola Olajide | SSFA Images | December 13th, 2022.
A delegation from United Nations Population Fund (UNFPA) headed by Dr. Ademola Olajide, and Moreen Tawahirwa today December 13th, 2022, paid a visit to SSFA Office.
The meeting discussed vital agenda on promoting advocacy for human rights, and Gender Parity through football.
Mr. Augustino said they have discussed a number of key issues including a partnership with UNFPA to promote, and develop women's football, and to strengthen the existing partnership.
"South Sudan Football Association and FIFA are working hard to promote inclusive football for women in the country. However, there are gaps between and that is still a challenge to us that's why we need partners like the UNFPA to support in other address important issues like menstrual health management to encourage girls to play."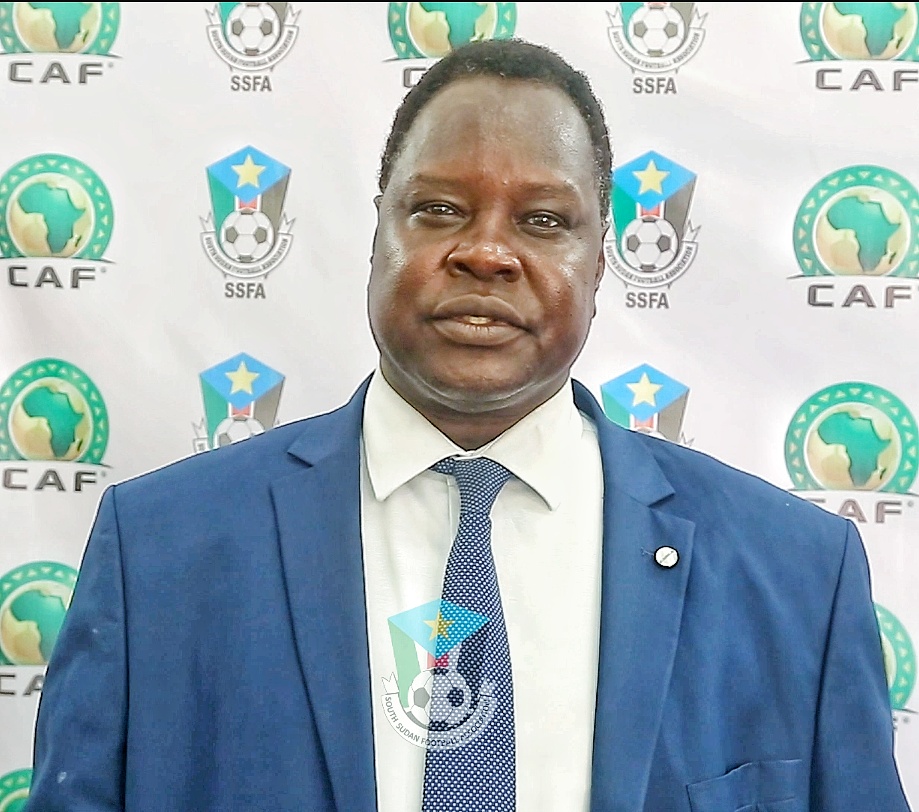 He said SSFA is also working hard to ensure that other areas like Upper Nile which doesn't have women's football need to be brought on board in order to actively participate in football activities as well—and with support like the provision of menstrual hygiene kits by partners, many women can actively take part in sports without hindrance.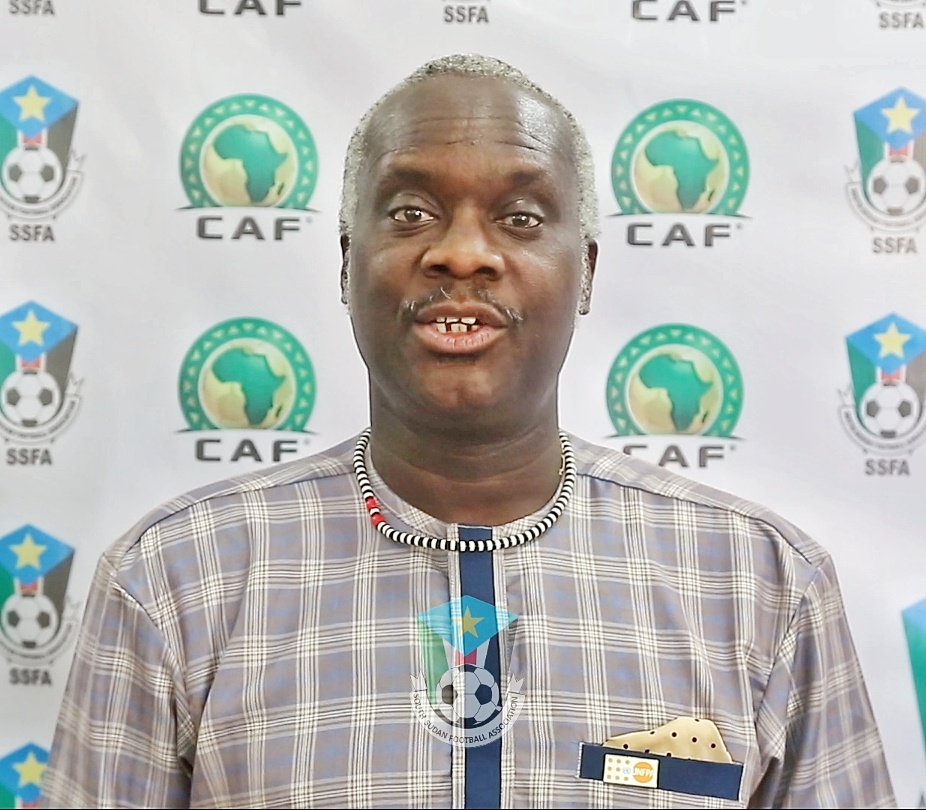 Meanwhile, the Country Representative of UNFPA, Dr. Ademola Olajide cited that according to UNFPA, the population is not about the numbers but rather the people, and for the people to have the quality of life that is required, needs a society that promotes gender equality and empowerment of women—a society that brings down gender-based violence to an end.
"We know that football is a powerful unifying platform—a platform that helps us to control social norms, challenge gender stereotypes, and also promote an agenda that will benefit the entire society. It is a great privilege to partner with SSFA and the meeting is to meet the SSFA leadership to strengthen the partnership and select key areas of focus."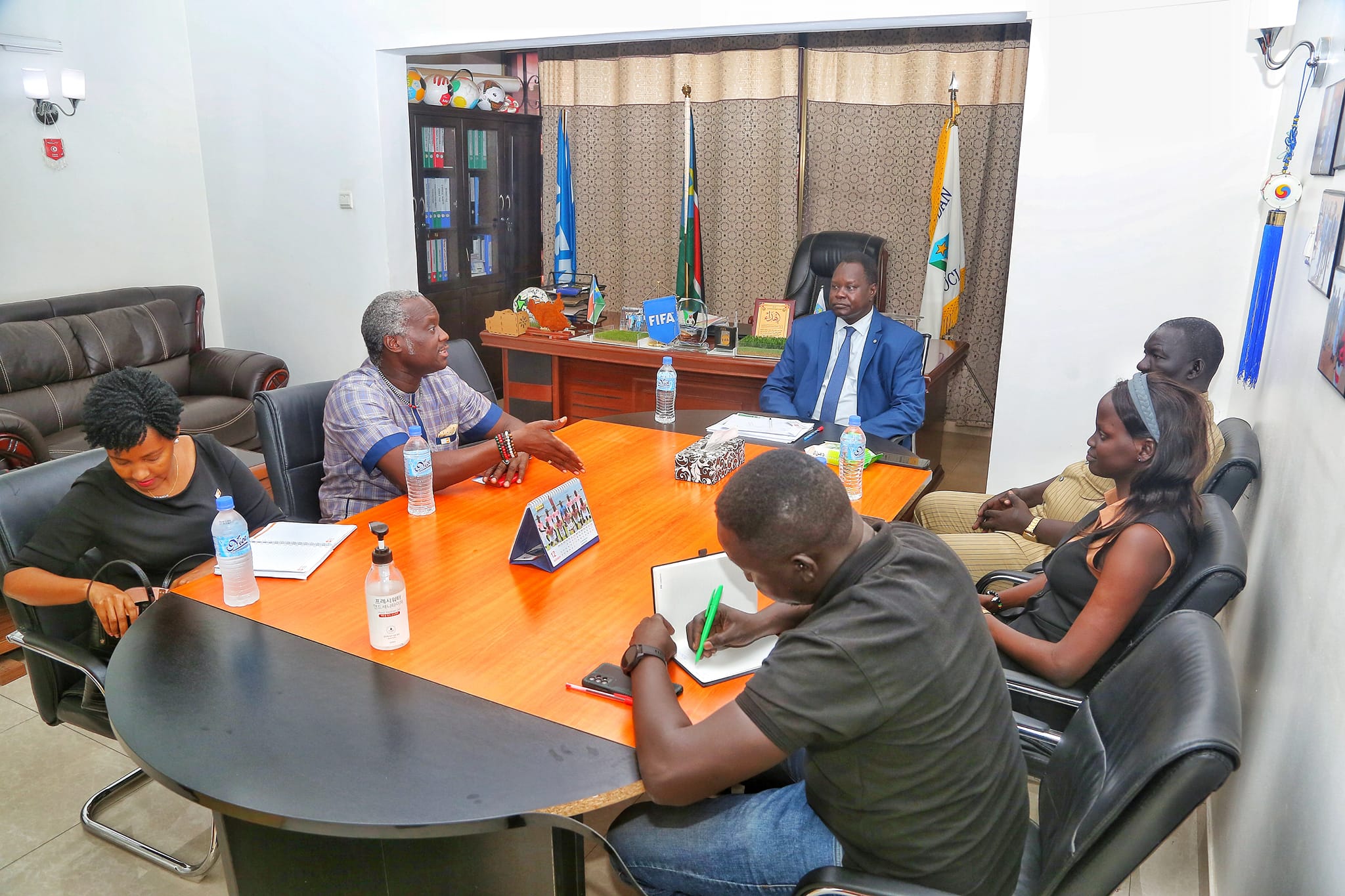 In attendance at the meeting were also SSFA Secretary General, Mr. Victor Lawrence, and Board Member, Mss. Anna Nyakuet.