At least 30 coaches successfully completed the CAF C Coaching Course and were awarded C Diplomas in Juba.
The training was organized by the training department at SSFA—the closing ceremony was yesterday, 4th September, witnessed by Gen. Augustino Madout, the president of the South Sudan Football Association (SSFA).
Gen. Maduot said that the training is a gateway towards the development of football in the country, urging the coaches to put all the knowledge they have acquired into full practice, especially at grassroots levels.
Meanwhile, Dr. Peter James, the director of the training department at SSFA assures that the department will continue working harder in order to ensure that every coach in the country acquires the necessary training, confirming that similar training will be conducted at the local football associations.
Speaking on behalf of the coaches, Coach Chan Dombek attested that they have acquired enough knowledge that will help them shape football development in the country.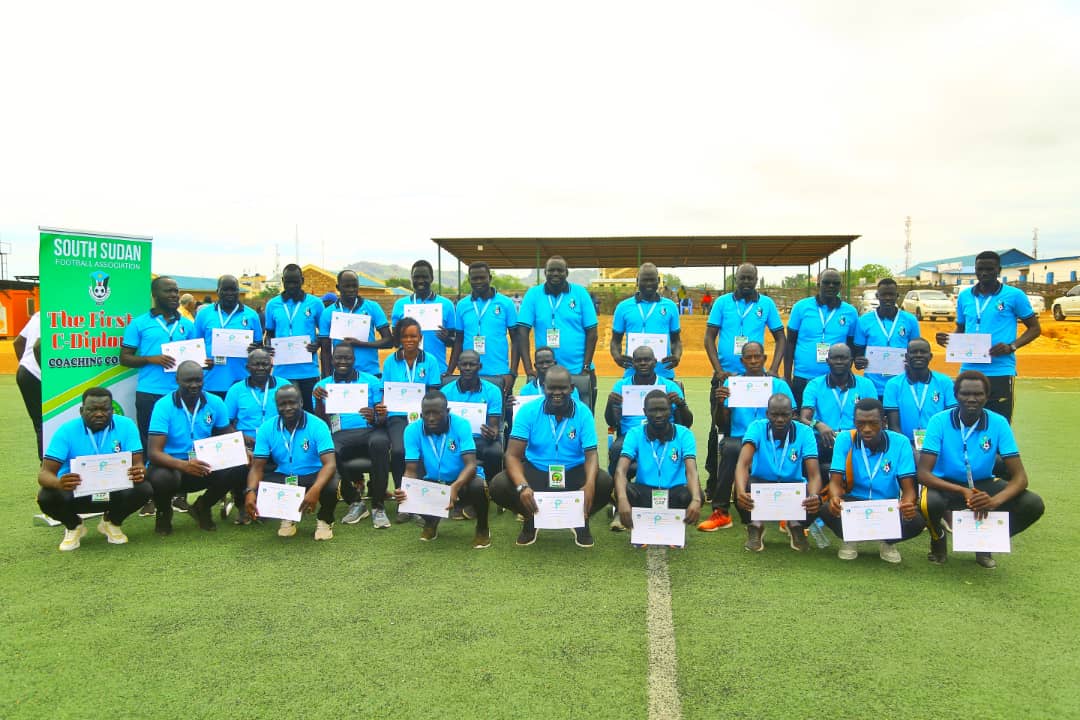 This training is the first of its kind to be offered by the South Sudan Football Association (SSFA) in the country, South Sudanese coaches used to attend the courses in the neighboring countries, especially in Uganda before CAF approved SSFA's curriculum to start offering the course within the country.